Court orders new sentencing for Polk County murderer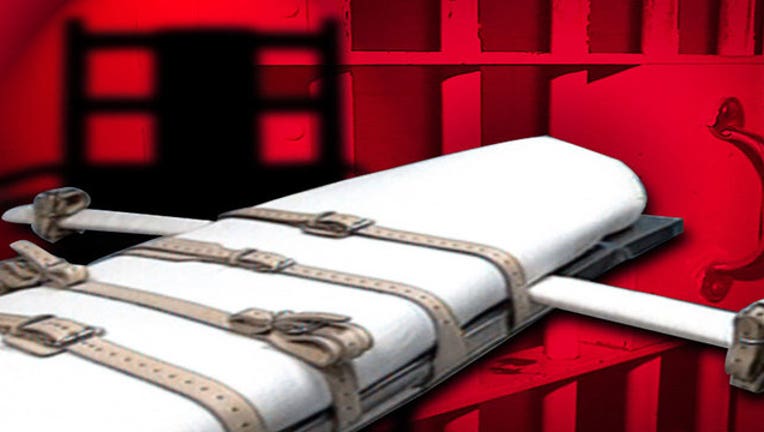 article
TALLAHASSEE, Fla. (NSF) - Signaling how it is likely to handle scores of Death Row cases, a majority of the Florida Supreme Court threw out death sentences and ordered a new penalty proceeding for a convicted triple-murderer on Thursday.
The 4-1 decision in the Polk County case of Paul Beasley Johnson --- who already has twice avoided execution --- is the latest in a series of death penalty rulings since the state high court struck down a new Florida law as unconstitutional because it did not require unanimous jury recommendations for the sentence to be imposed.
The Johnson ruling also came little more than a week after justices vacated the death sentence of inmate Richard Franklin, who was convicted of murdering a prison guard, and sent that case back for a new sentencing proceeding.
Public defenders maintain that the Johnson and Franklin decisions mean that scores of condemned inmates will likely be given a chance to avoid the possibility of execution through new sentencing hearings.
But prosecutors, and even some defense lawyers, cautioned against overstating the significance of the decisions, saying they expect the Supreme Court to handle similar direct appeals on a case-by-case basis.
Thursday's majority opinion in the Johnson case offered insight into the Florida court's application of a January U.S. Supreme Court ruling, in a case known as Hurst v. Florida, that struck down the state's death-penalty sentencing system as unconstitutional because it gave too much power to judges, instead of juries.
The Hurst case, which hinged on standards established in a 2002 U.S. Supreme Court case known as Ring v. Arizona, focused on the sentencing process after juries unanimously find defendants guilty of capital offenses.
Under Florida's old law, jurors by a simple majority could recommend the death penalty. Judges would then make findings of fact that "sufficient" aggravating factors, not outweighed by mitigating circumstances, existed for the death sentence to be imposed.
That system was an unconstitutional violation of the Sixth Amendment right to trial by jury, the U.S. Supreme Court decided. After the Hurst ruling, the Florida Supreme Court indefinitely halted two scheduled executions, and the Legislature quickly passed a new law to address U.S. Supreme Court decision.
Under the new law, juries have to unanimously find that at least one aggravating circumstance exists in order for defendants to be eligible for the death penalty. The law also requires juries to weigh whether sufficient mitigating factors exist to outweigh the aggravating circumstances, but the law is silent about whether those decisions must be unanimous. The law also required at least 10 jurors to recommend the death penalty, a departure from the old law, which required a simple majority.
The Florida Supreme Court ruled in October that the part of the new that did not require unanimous jury recommendations was unconstitutional, an issue not addressed in the U.S. Supreme Court's Hurst decision.
Thursday's ruling in the Johnson case focused on the issues of aggravators and mitigating circumstances. Justices vacated Johnson's death sentence and ordered a lower court to hold a new penalty proceeding because a jury did not weigh the aggravators and mitigating circumstances in his case.
"Johnson argues that his death sentences violate Ring and Hurst v. Florida because his death penalty phase jury did not find the facts necessary to sentence him to death. We agree," the Supreme Court majority wrote.
Johnson, 67, was convicted of murdering William Evans, Amy Reid and Ray Beasley after going on a drug-fueled binge in 1981 in Polk County. Former Govs. Bob Martinez and Charlie Crist signed death warrants for Johnson, but he avoided execution each time.
In 2013, a jury once more recommended that Johnson be sentenced to death, by a vote of 11-1 for each of the three murders.
In Thursday's ruling, the Supreme Court performed what is known as a "harmless error" analysis to determine whether there is a reasonable possibility that the legal error --- in Johnson's case, the lack of fact-finding by the jury --- contributed to the death sentences.
Johnson's case includes "substantial aggravation," the majority wrote. Johnson went on a "drug-fueled hunt for money to purchase more drugs," murdered a taxi driver, a Good Samaritan and a deputy sheriff, the 12-page opinion said.
At the same time, the record in the case includes evidence of mitigation that was "extensive and compelling," the majority wrote in its discussion of harmless error.
"On this record, with a non-unanimous jury recommendation and a substantial volume of mitigation evidence, we simply cannot conclude, 'beyond a reasonable doubt, that no rational trier of fact would determine that the mitigating circumstances were sufficiently substantial to call for leniency,' " the justices wrote.
The majority was comprised of Chief Justice Jorge Labarga and justices Barbara Pariente, R. Fred Lewis and James E.C. Perry, who dissented in part. Justices Charles Canady and Peggy Quince were recused, and Justice Ricky Polston dissented without an opinion.
The Johnson ruling came eight days after the court upheld the first-degree murder conviction of Franklin but ordered a lower court to hold a new sentencing proceeding. A jury had voted 9-3 to recommend death for Franklin, an inmate at a North Florida prison who killed a prison guard.
In Franklin's case, the majority decided that the lack of a unanimous jury recommendation alone meant that the error in the inmate's case could not be harmless.
Many defense lawyers interpret that ruling to have sweeping implications on existing death sentences.
"Cases with less than unanimous jury recommendations for death are going to be sent back for resentencing and would not survive any sort of harmless error analysis," Pete Mills, a 10th Judicial Circuit assistant public defender who is chairman of the Florida Public Defenders Association Death Penalty Steering Committee. "If the juries do not make the necessary fact-finding, those death sentences are likely to be vacated and remanded for new penalty phase proceedings. If it's less than unanimous, those are all coming back."
But 5th Judicial Circuit State Attorney Brad King said the court will scrutinize each case individually.
"There is not an absolute rule," King said in a telephone interview Thursday. "It will depend on the facts and the findings in regards to the significance of the mitigation as to whether they will apply harmless error."
Defense lawyer Martin McClain --- who has represented more than 250 defendants who were condemned to death --- agreed with King.
"We know that they're going to look at it on a case-by-case basis. We know they are looking specifically at the vote. We know that's part of their consideration. Clearly, they're also looking at the presence of mitigation," McClain said.
Requiring new sentencing proceedings for death sentences that were the result of non-unanimous jury recommendations could affect scores of Death Row inmates, creating a significant burden for prosecutors, public defenders and the courts.
Mills said he was told that the re-sentencings could strain the courts even more than the mortgage foreclosure crisis several years ago.
"It just resets the clock on everything, plus at the same time you have all those problems with finding witnesses, finding evidence, all of those things that go with it," King, first elected nearly three decades ago, said.
Information provided by The News Service of Florida.