Brevard Public Schools down to three finalists for superintendent job
VIERA, Fla. - Brevard Public Schools gave members of the community a chance to meet with potential new superintendents before the district makes a decision on who it will hire next week. The school board voted to put its former superintendent on leave about a month ago.
Parents filled the district's boardroom to hear from the three remaining candidates in a search that started with 33 potential applicants.
"Making sure that person who sits in that seat is accountable but also personable and approachable are very important to me as a Brevard parent," said Kelly Kervin.
The district has 80% more teacher vacancies since 2018.
"They're not going to put up with what they're putting up with for that amount of money," said Liz Mikitarian a former Brevard County teacher.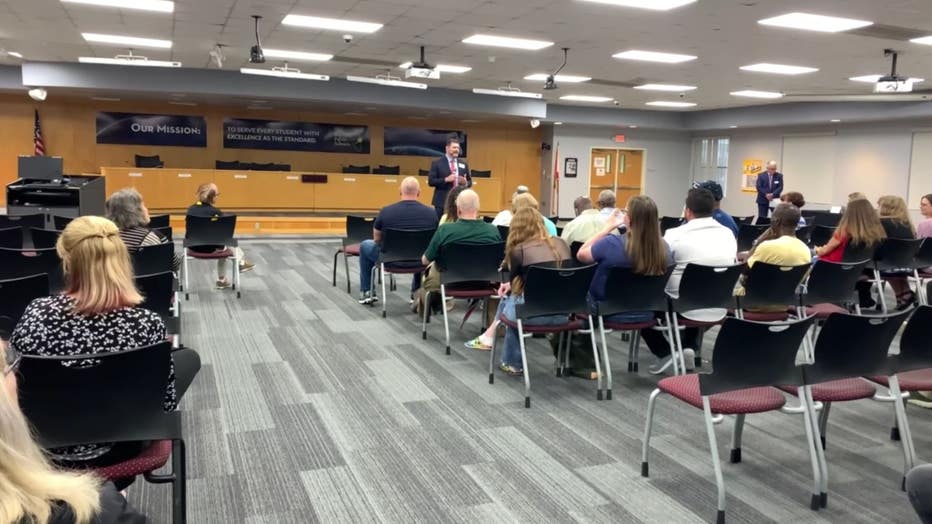 The first candidate, Scott Schneider, the chief of schools in Duval County addressed that number.
"What we know research tells us, it's not about finances, it's not about how much we pay teachers, it's about making teachers feel valued, and they feel heard," Schneider said. "One thing that I'll do if I come to this district."
Parents and school officials have voiced concerns about discipline for students recently.
Cocoa Beach High School Principal Mark Rendell was also in the final three.
"My allegiance is to those students in our classrooms, in our schools around the district, not to any one single interest group," Rendell said to the room.
Last, parents heard from Jason Wysong, a deputy superintendent at Seminole County Public Schools.
"Really exemplary school districts have success not just at some schools, but at all schools," Wysong said.
Parents at the event were asked to meet with each candidate and submit their thoughts to the board before they make a final decision next week.