Boy with lemonade stand gives away free drinks to law enforcement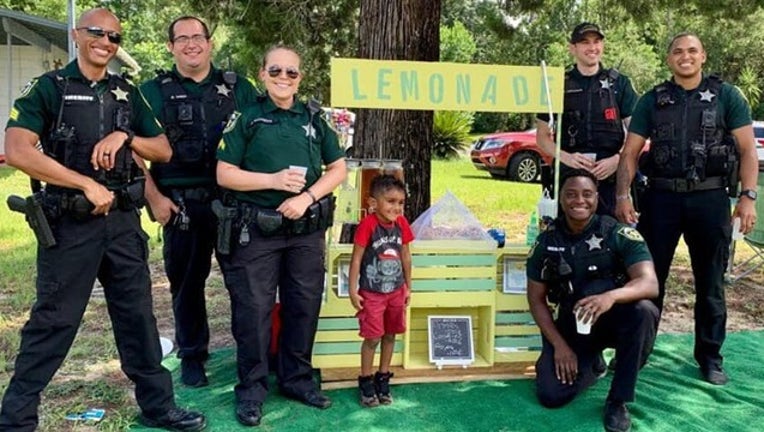 ORANGE COUNTY, Fla. (FOX 35 ORLANDO) - In order to beat the heat this weekend, a few officers stopped by a young boy's lemonade stand.
The Orange County Sheriff's Office said that on Sunday, their deputies stopped at a lemonade stand in the Pine Hills area. A young boy, named Adrian, was running the stand and giving away free lemonade to law enforcement.
"That lemonade was a delicious, welcome break from the heat," deputies said.
This story was written in Orlando, Florida.