Blind mosquitoes swarm downtown Tavares
TAVARES, Fla. - Many people in Lake County are complaining about an increased presence of blind midges in parts of the area.
"They're like a bigger gnat," said Ruby Street Grille Manager Heidy Smith. "They're crazy."
Blind midges are also known as blind mosquitoes. They don't bite, but they cling to just about everything.
"They just are everywhere," Smith said. "On the fences. On the cars out front. You walk up to the building, they attack you."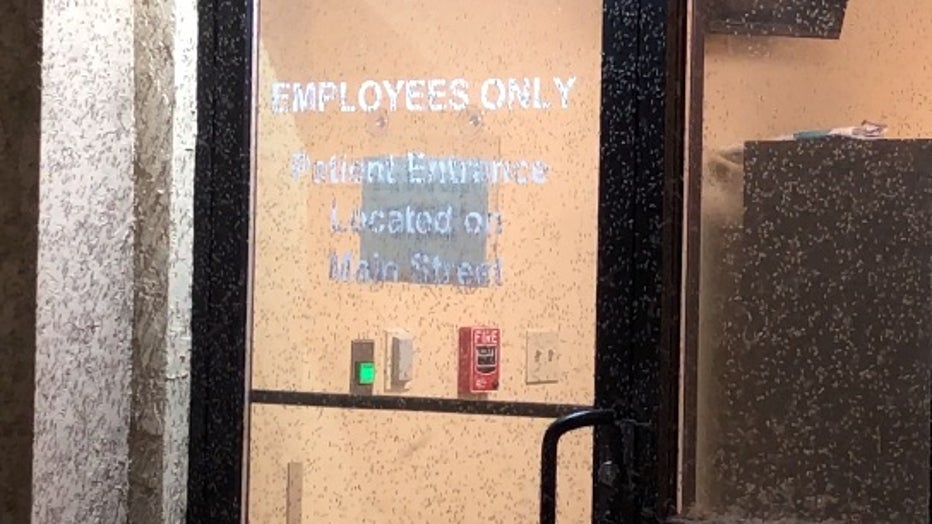 Restaurants located near the water in downtown Tavares are dealing with the pests.
"In the morning time, we come to set up," Smith said. "Everything is covered. It's like fur."
The News Station spoke to a man who knows a lot about blind midges to find out if seeing so many during this time of year is normal.
"I have a special type of insecticide I sell to homeowners for treating the blind mosquitos and I've just had to stock it a lot more than normal recently," said Do-It-Yourself Pest and Lawn Care co-owner Avery Bowmar.
Bowmar said the midges breed and live in aquatic habitats and are usually seen during the summer months.
"Recently, with the little bit of rain we've been getting, they've just surged full force," Bowmar said. "I'll say within the last three weeks or so, I've had a lot of customers coming in."
He said the best thing you can do is buy an insecticide to help control them on your property.