Bethune chairman defends selection of Gov. Scott for award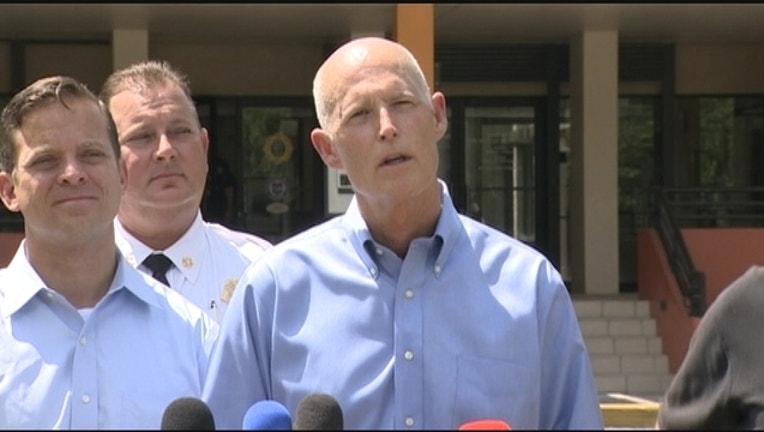 ORLANDO, Fla. (AP) - The board chairman at Bethune-Cookman University is defending the school's decision to honor Gov. Rick Scott during an upcoming gala, amid online protests by some alumni and students.
In an open letter Friday, Chairman Joe Petrock says that Scott was selected as one of five honorees for the 3rd annual Mary McLeod Bethune Legacy Awards Gala based on his ability to deliver needed resources to the university. Petrock says Scott's support has included more than $15 million in funding allocations over the past three years.
He goes on to ask protesters to support Bethune-Cookman's decision.
Nearly 700 people have signed an online petition condemning the selection since Scott was announced as an award recipient. The petition opposes the selection, saying that Scott has a record of disenfranchising minorities in Florida.
The gala is set for Wednesday.