Baby's reaction to new glasses goes viral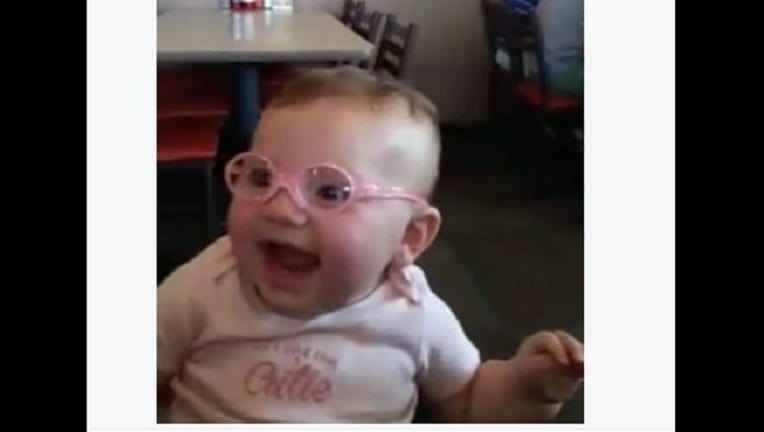 article
A mother posted an adorable video to Facebook of her daughter putting on her much needed glasses for the first time.
Mom places the specially fitted glasses on Piper and her reaction is priceless.
Sinclair wrote on Facebook that she found out her daughter needed glasses after taking her to the doctor after she wasn't crawling. 
The video already has more than 17 million views.