Attorney John Morgan to hold fundraiser for Joe Biden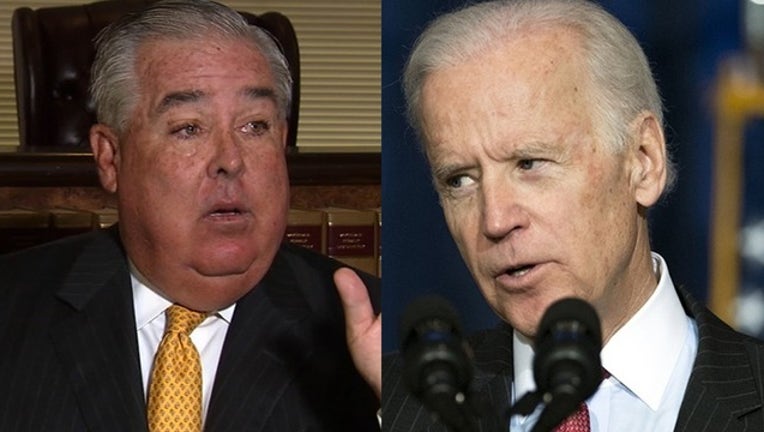 ORLANDO, Fla. (FOX 35 ORLANDO) - Attorney John Morgan is holding a fundraiser for former Democratic Vice President Joe Biden.
On Thursday, an official with Morgan's team confirmed to Fox 35 that the attorney would be holding a fundraiser for Biden.
Morgan posted on Twitter earlier this week that Biden, who is running for president in 2020, is a "man of character." He went on to say that Joe is a "compassionate capitalist" and that he trusts him. 
The Orlando Sentinel reported that Morgan's endorsement of Biden does not necessarily mean he is returning to the Democratic fold. Morgan reportedly left the party in 2017 to become a 'no party affiliation' voter.
This story was written in Orlando, Florida.