Apopka's city attorney resigns after push to oust him
APOPKA, Fla. - The City of Apopka is hiring. Their city attorney, Michael Rodriguez, resigned during Wednesday's council meeting.
Michael Duran has been attending nearly every council meeting since his son, firefighter Austin Duran, died at work last year. 
"I think he did the right thing," he said of Rodriguez. 
Rodriguez accused the council of considering ultra vires action, which is when a governmental entity does something outside its legal authority. 
"I ultimately fear that I can no longer ethically represent this council," he told Apopka's city leaders at the meeting.
There's a lot of lead-up to this decision. At the April 5 meeting, a majority of the Apopka City Council voted to remove Rodriguez. The mayor blocked that.
At the April 22 meeting, the council voted to find a new way to get him out.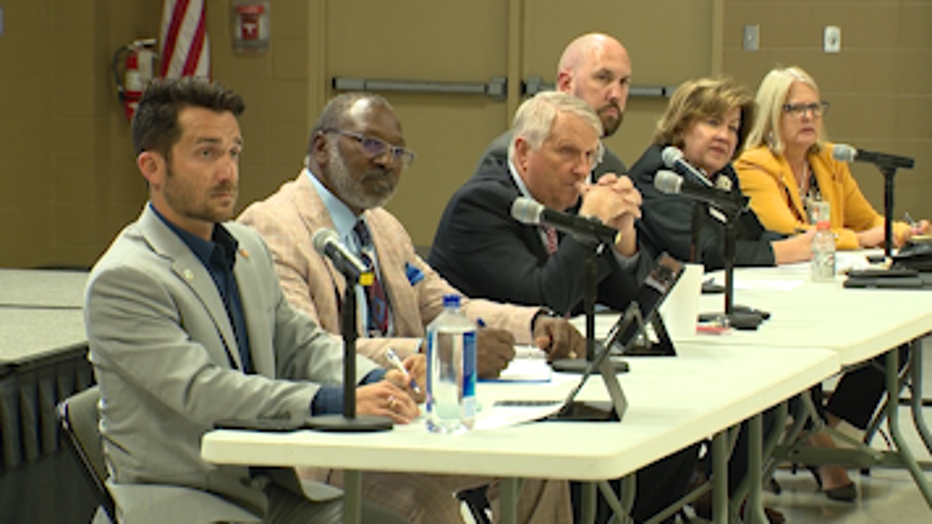 "Why would you still want to stay and serve in that capacity, knowing your team doesn't trust you? So I think what he did today was appropriate," said Duran. 
Third-generation Apopka resident Dennis New says he's been trying for over a year to oust Rodriguez.
"He pushed us to a place that we were demanding he be fired – the general public – who he called the peanut gallery in the commission chambers. He didn't really care what we had to say."
Part of New's issue with Rodriguez is the way he talks with other people. New said he'd get into fights with the council often.
"I don't care if he's rude and condescending to me, but if he's rude and condescending to the elected officials that are supposed to be representing me in this city, I take issue with that," said New.
New and Duran both say this is just the first domino to fall. They also want the mayor and the fire chief out.
Rodriguez declined to interview, saying he couldn't comment on a legal matter, but reiterated what he'd told the council: that he's concerned about the direction the council is taking, and believes they ignored legal counsel.  
He says because of that, he doesn't feel it would be ethical for him to continue serving as the city attorney.