Missing St. Pete toddler found dead in nearby lake, father accused in double-murder, police chief says
ST. PETERSBURG, Fla. - The missing 2-year-old, who was the subject of a statewide Amber Alert, has been found dead in an area near Dell Holmes Park, investigators said.
Now, the child's father, who has been identified by authorities as Thomas Mosley, will be arrested on two counts of first-degree murder in both Taylen Mosley and the 2-year-old's mother Pashun Jeffery's deaths.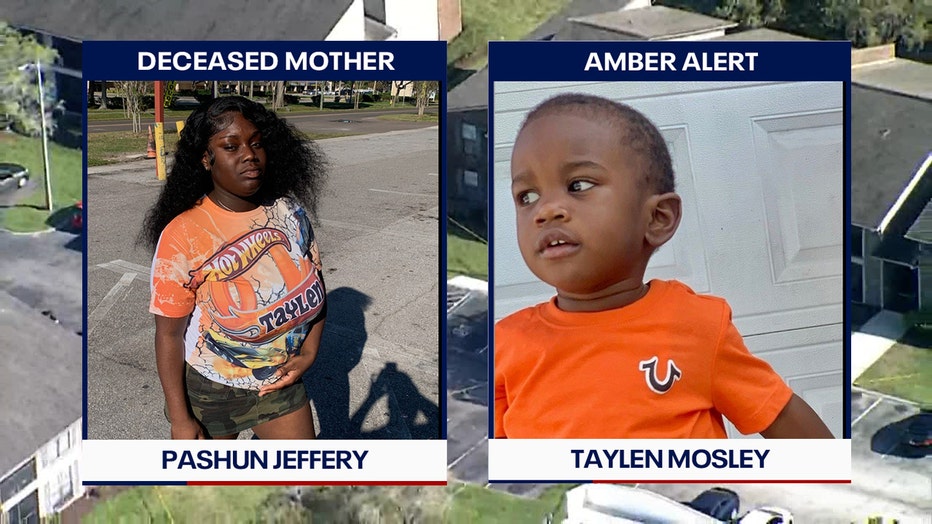 Photos of Pashun Jeffery and Taylen Mosely provided by St. Petersburg Police Department
St. Petersburg Police Chief Anthony Holloway said that St. Pete police officers, who had been in Dell Holmes Park all afternoon, spotted an alligator with an "object" in its mouth. Detectives got closer to the gator, which was in Lake Maggiore, and fired one shot at it. 
Once the alligator released it, authorities said they retrieved 2-year-old Taylen's body, intact. Chief Holloway did confirm the gator died. 
Taylon's body was found several miles from his home, according to police. Police said they are still working to confirm his cause of death. 
"We didn't want to find him this way, but at least we can bring some closure to that family now," Chief Holloway said. "Again, there are emotions up and down, because as they're investigating, they were following up leads, and we were hoping we could find him alive."
Chief Holloway confirmed this in a Friday evening news conference. He also said Jeffery, who was found dead in her apartment at the Lincoln Shores Apartments, has been stabbed multiple times.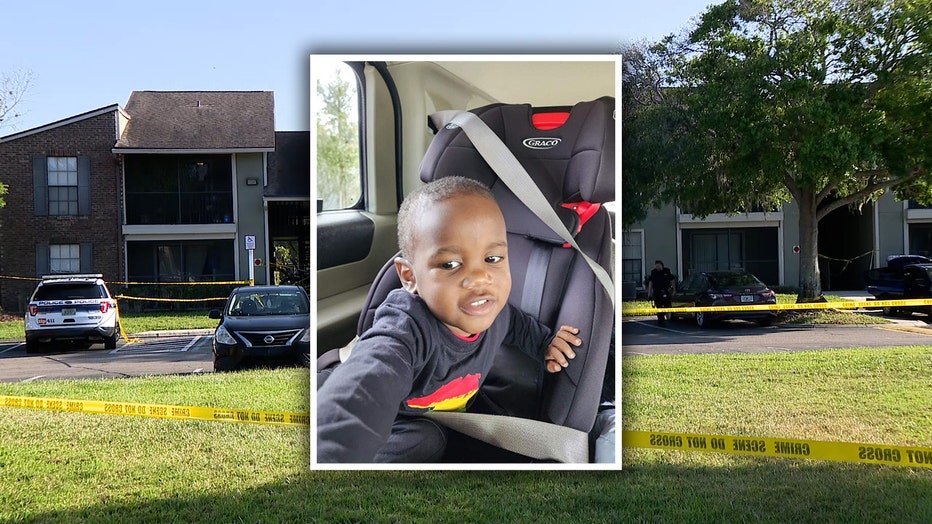 Taylon Mosley was found dead at Dell Holmes Park just 15 minutes away from the apartment complex where his mother was found dead. He was two years old.
The St. Pete mother of a missing toddler had been living at Lincoln Shores Apartments for about a month before she was found dead, her family told reporters Friday. Her 2-year-old boy was last seen Wednesday afternoon, which prompted an Amber Alert.
They described Jeffery as someone who always tried to make people smile. She liked to tell jokes and would try to rap for fun. Pashun was also outspoken. 
Thomas Mosley was named a person of interest Friday morning. Police noted they did not believe the child was with him, and he refused to talk to detectives. Chief Holloway did say the father is still in the hospital, and has asked for an attorney.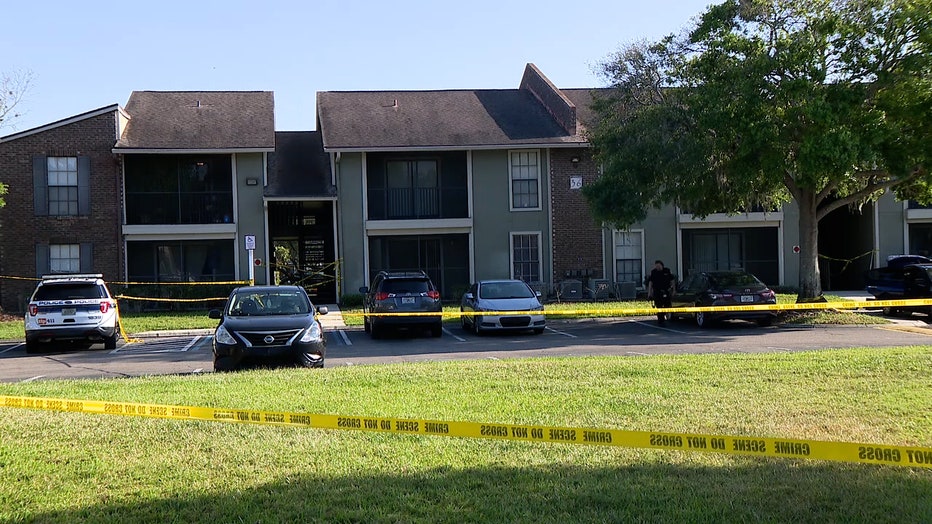 Timeline leading up to the Amber Alert
March 29 at 5:20 p.m. – Taylen and Pashun were last seen at this time with his grandmother at Lincoln Shores Apartments.
March 29 at 8:30 p.m. – A neighbor – who came forward with this information the following day – heard a commotion in Pashun's apartment, but it wasn't immediately reported to police.
March 29 at 9:15 p.m. – Taylen's father arrives at his own mother's home with cuts on his arms and hands. He admits himself into a hospital, where he remains at the moment. 
"Nothing in our investigation leads us to believe he is a victim," explained Chief Anthony Holloway.
He said detectives do not know the origin of the wounds and are unsure if he lived at the apartment unit with Pashun and Taylen.
On the morning of March 30, Pashun's mom became suspicious, considering her daughter usually calls her every morning. At 2:30 p.m., Pashun's family contacts Lincoln Shores and requests a welfare check. The property manager entered the unit and found a "very violent crime scene," the chief said. Police were notified.
During the investigation, detectives learned Pashun had a child, Taylen, who was missing.
A media alert was released by St. Petersburg Police Department at 4:44 p.m. Officials reported Pashun's body was found that afternoon and her child was missing.
At 5:13 p.m., an Amber Alert was issued for Taylen.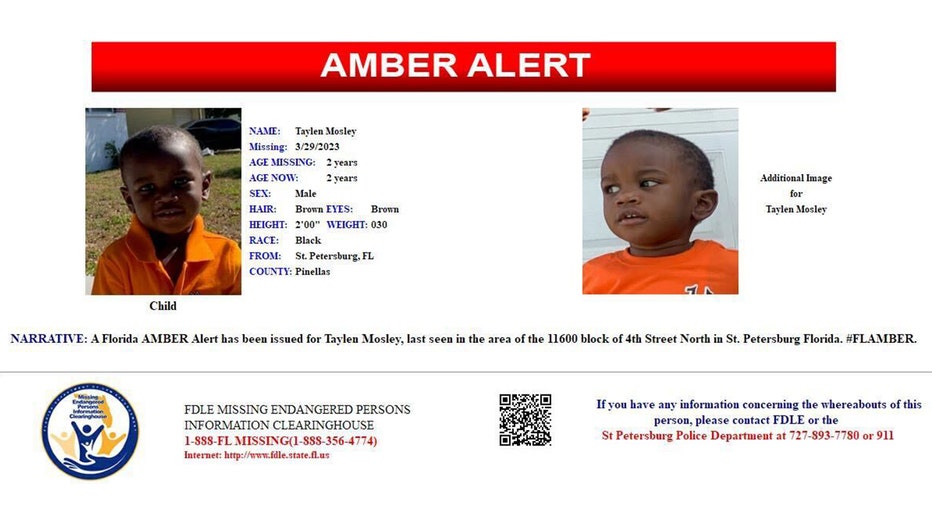 Police searched Pashun's car on Thursday. The view from SkyFOX that day showed crime scene tape draped around a parking lot. The doors and trunk of her blue vehicle were open, with items sitting on the sidewalk behind it. 
PREVIOUS: Amber Alert issued for 2-year-old boy missing after St. Pete mom was found dead at apartment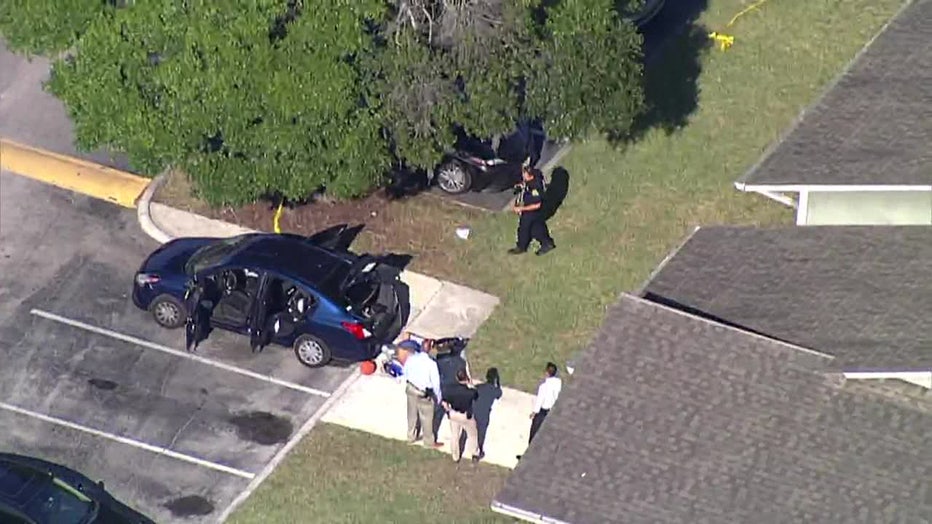 Jeffery's blue vehicle was searched by police on March 30, 2023.
Later in the afternoon, a dumpster was hauled away by police
Chief Holloway said surrounding agencies were brought in to assist for the search that has since been called off. Dive teams from St. Petersburg Fire Rescue and Clearwater Fire Rescue; Pinellas County Sheriff's Office's aviation unit; Manatee County Sheriff's Office's K-9 team; along with detectives from FDLE and the FBI were all involved.
Police had originally organized a search party scheduled for Saturday at 8 a.m. and were asking for volunteers. That has since been called off since Taylon's body was found.
To Chief Holloway's knowledge, Taylen's father did not have a criminal history.
"We want to talk to the father," he said. "We want to know where Taylen is. If the father knows, we want him to tell us."
The police chief declined to provide further details about the crime scene. 
"That crime scene is very violent on the inside [of the apartment]," Chief Holloway said. "We want to find Taylen. That's our main goal right now… We just want to make sure the child is safe."