Amazon reportedly considering purchase of AMC Entertainment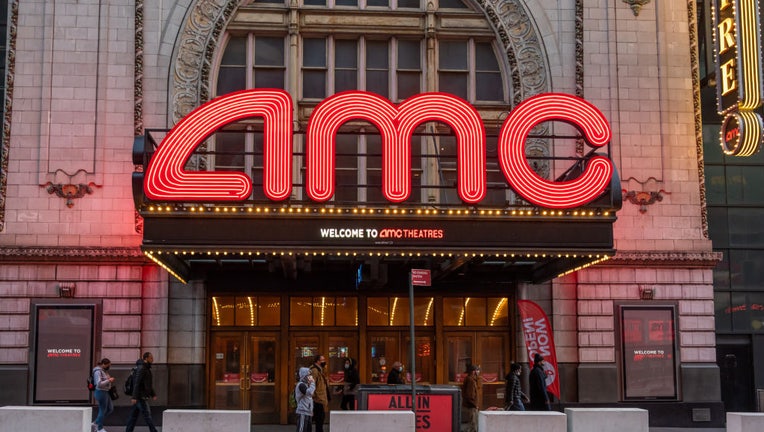 article
Amazon is reportedly weighing the purchase of AMC Entertainment and its nationwide chain of movie theaters as a means of promoting Amazon's content and other services.
The Intersect reported that Amazon founder Jeff Bezos has tasked his team of investment advisers and entertainment chiefs with exploring plans to acquire AMC and its chain of nearly 600 movie theaters in North America, Europe and the Middle East. 
An Amazon insider cited in The Intersect's report explained that the e-commerce giant views a potential acquisition of AMC as a means of obtaining brick-and-mortar "marketing weigh stations" that could be used to promote Amazon Prime movies in addition to cross-selling other Amazon services through the distribution hubs.
AMAZON TO CUT 9,000 MORE JOBS AMID 'UNCERTAIN ECONOMY'
AMC is the world's largest chain of movie theaters but has struggled to regain its financial footing after the COVID pandemic, which brought with it restrictions that, for a time, limited in-person audiences at theaters. While those restrictions have largely been lifted, the onset of inflation has made it harder for families struggling with rising costs to go to the movies.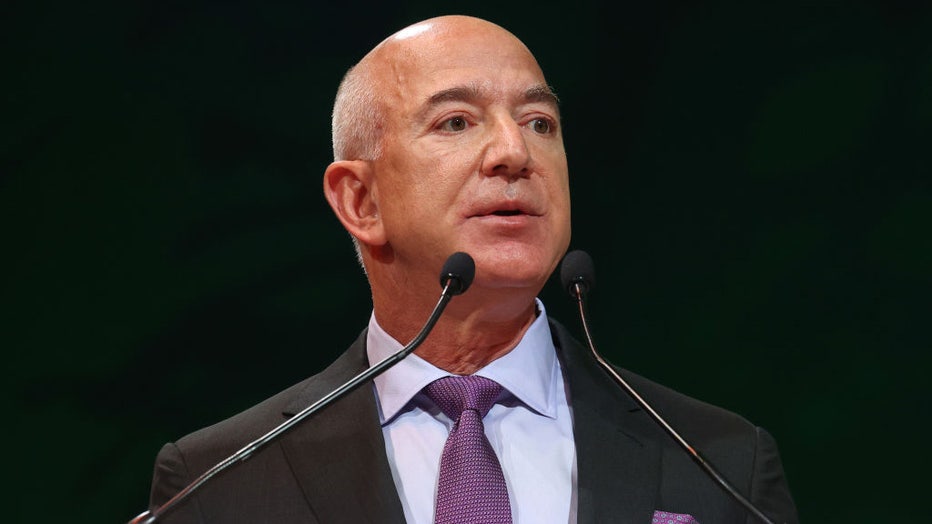 FILE-Jeff Bezos speaks during a summit on November 02, 2021. (Chris Jackson/Getty Images)
The Intersect emphasized that discussions are fluid, and it's unclear whether Amazon will make an offer to buy the world's largest theater chain. The outlet reported that Bezos could wait for AMC's stock to decline or for the beleaguered company to enter bankruptcy so it can be purchased at a discount.
FOX Business' Charles Gasparino confirmed that Amazon "has long considered a possible purchase" of AMC but "for various reasons hasn't pulled the trigger." He added that Amazon is primarily interested in the potential of buying AMC as "a distressed asset" and that there is no deal on the table and may never be.
AMAZON PAUSING VIRGINIA CONSTRUCTION OF SECOND HEADQUARTERS
AMC became a prominent "meme" stock in recent years as retail investors banded together to drive up the stock price of the distressed entertainment company. AMC's valuation peaked at over $23 billion amid the Reddit-fueled surge in June 2021 when its price reached $59 per share.
AMC Entertainment's stock surged over 13% in trading Tuesday following the report, closing at $5.15 per share with a market cap of about $2.67 billion. The stock last traded over $20 per share in August 2022 but plunged and has remained under $10 per share since September.
Amazon declined to comment on the reports. AMC did not respond to a request for comment.
Reuters contributed to this report.