I-4 hit and run driver arrested following crash that seriously injured Orlando man: FHP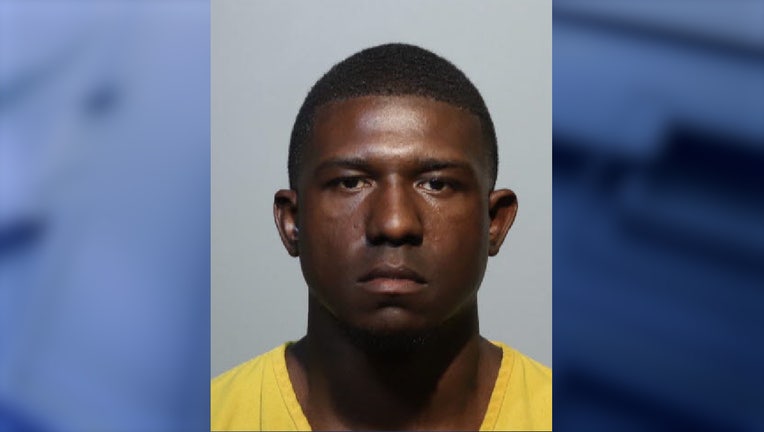 article
ALTAMONTE SPRINGS, Fla. - A DeBary man was arrested after fleeing from a hit-and-run crash that sent an Orlando man to the hospital Thursday morning, according to Florida Highway Patrol. 
Antoine Burnett, 38, was arrested on multiple charges after he hit an SUV in the I-4 express lanes near Altamonte Springs at 9:05 a.m., FHP said.
Burnett was driving a RAM 1500 pickup truck when he made an improper lane change to the inside lane into the direct path of a Ford Transit van. This caused the driver of the Ford to swerve, colliding with the right rear of Burnett's truck.
The van then rotated and entered the direct path of an SUV which collided with the rear left of the van. The SUV began to overturn several times before it came to a final rest overturned on its roof in the eastbound lanes, FHP said. 
The driver of the van had minor injuries, but the SUV driver was transported with serious injuries to South Seminole Hospital. 
A witness told FHP that Burnett was driving aggressively above the speed limit and making improper lane changes around traffic. The driver of the van told FHP that Burnett cut him off and intentionally slammed on the brakes, causing the crash. 
A Seminole County Sheriff's deputy pulled Burnett over after he was speeding in the eastbound lanes of I-4 near Lake Mary Blvd. The deputy said Burnett's car had damage consistent with the collision. 
Burnett was booked into the Seminole County Jail on charges of felony hit-and-run, reckless driving causing serious bodily injury, and leaving the scene of a crash involving property damage. 
The crash remains under investigation.