Alabama school system uses gun-sniffing dogs to find threats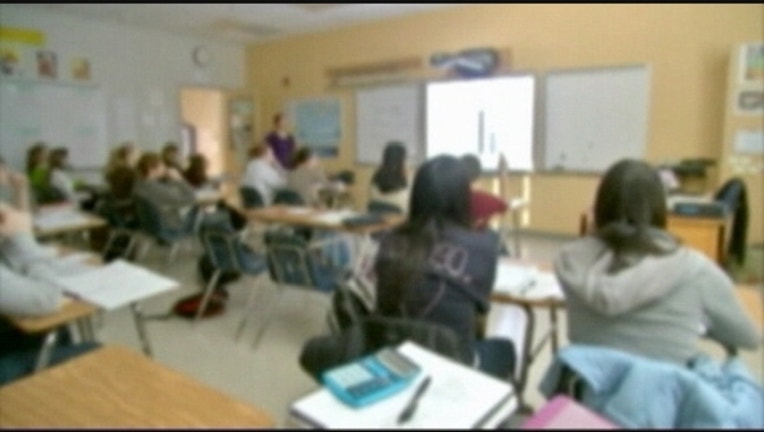 article
ALEXANDRIA, Ala. (AP) - He's the busiest school resource officer at Alexandria High School, and he's very popular.
He's also a dog named QT.
A black lab, QT, and Hoss, a German spotted pointer, are part of a pilot program with Calhoun County Schools that combines a different way of detecting threats with scientific know-how developed in Alabama.
"We're the only school that we know of in the country that has this kind of resource," said Randy Reaves, safety and security director for the Calhoun County system.
The story of QT starts in December of 2001, when a British man named Richard Reid tried to blow up an American Airlines flight to Miami using explosives hidden in his shoes. The fact that he got through various airport screening processes - and so soon after the terrorist attacks of Sept. 11 - was an eye opener, said Paul Hammond, a man with an extensive track record dealing with canines in hostile environments.
Hammond is Vice President of Canine Services for AMK9, an Anniston-based company that trains dogs using Vapor Wake training, a patented process that arose from the dilemmas of the "Shoe Bomber."
Auburn University, working with the Transportation Security Administration, began looking at how dogs could be trained to better recognize potential threats posed in the age of international terrorism.
Why dogs? Because canines possess approximately 300 million olfactory receptors in their noses, whereas humans have about 6 million. The part of the dog's brain devoted to smells is about 40 times greater than humans as well.
Hammond said researchers began working on a way to train dogs to detect the particles left behind by explosives, firearms and other objects. When a person handles explosives, for example, or puts them in a backpack, their natural body heat may cause a minuscule "vapor trail" of those particles to be left behind, a remnant that could be tracked. That means dogs track the explosive object or firearm, not a particular person.
But you're talking about a very distinct scent in small quantities. QT, and other dogs used by AMK9, are specially bred for the purpose of finding the best dogs for the training, which lasts 18 months. QT is a Black Labrador specially suited for the task. When the puppies are 12 weeks old, they are trained in prisons in Georgia or Florida, given specific tasks, and gradually conditioned to other environments. Then the dogs are paired with a handler for about eight weeks.
"He picked me," said Eric Patterson, the school resource officer at Alexandria who handles QT.
AMK9 provides dogs for the St. Louis Cardinals, the Atlanta Braves and others. Vapor wake dogs patrol Jordan-Hare Stadium for threats. QT began patrolling Calhoun County Schools last year, and Hoss was added this year.
The school system gets the dogs at a discounted rate of about $12,000. Sheriff Larry Amerson said the dogs came through the work of state and county lawmakers and Circuit Judge Laura Phillips.
"A dog with this kind of training is a massive help in terms of time, providing a presence in schools and helping maintain a safe environment," Amerson said. "A K9 is a very expensive proposition, but it can be a very helpful resource."
QT's effect was immediate, Patterson said. There were four drug arrests the first week QT appeared at Alexandria, with some students turning themselves in. "It was just knowing there was a dog here," Patterson said.
But QT provides other services. Since he's attached to the Calhoun County Sheriff's Office, he was used earlier this summer to recover a gun in a ravine. QT found it among kudzu vines.
He also provides some relief to one of the school's students with Asperger's syndrome, who comes by to pet the dog. In elementary schools, the students flock to the dogs, even those who might otherwise be uncomfortable around law enforcement officers.
QT is "always on," Hammonds said. The dog may take a short rest on the floor, but when someone comes into the room, he immediately gives them a look. If an officer enters with a gun, he stands up, his ears alert. There is no sound or aggression, just attention, a sizing up.
Hoss, on the other hand, is as good as his name, said his handler, Ryan Mahieu.
"He's a goofball," Mahieu said. "He does what he wants, goes where he wants to, he's like a country boy." Where QT goes about his business in a series of quick movements, Hoss is more methodical. But both were able to track a backpack hidden in a locker with a firearm, as part of a demonstration.
"His only payment is a tennis ball," Patterson said. That's the dogs' reward - a tennis ball tossed into the air for them to chase after a good day's work.