AdventHealth limiting visitors, certain surgeries due to rise in COVID-19 cases
ORLANDO, Fla. - AdventHealth announced on Thursday that they have moved to a "yellow status" and are adjusting their visitor's policy due to the recent rise in COVID-19 cases in Central Florida. 
"We are now seeing the fastest rate of increase that we have seen during the course of this entire pandemic," said Chief Clinical Officer Dr. Neal Finkler.
AdventHealth has reported another 20 COVID-19 hospitalizations in the last 24 hours, bringing their current number of admitted patients to around 700. Their peak during the pandemic was back in January when they reached 900 admitted patients.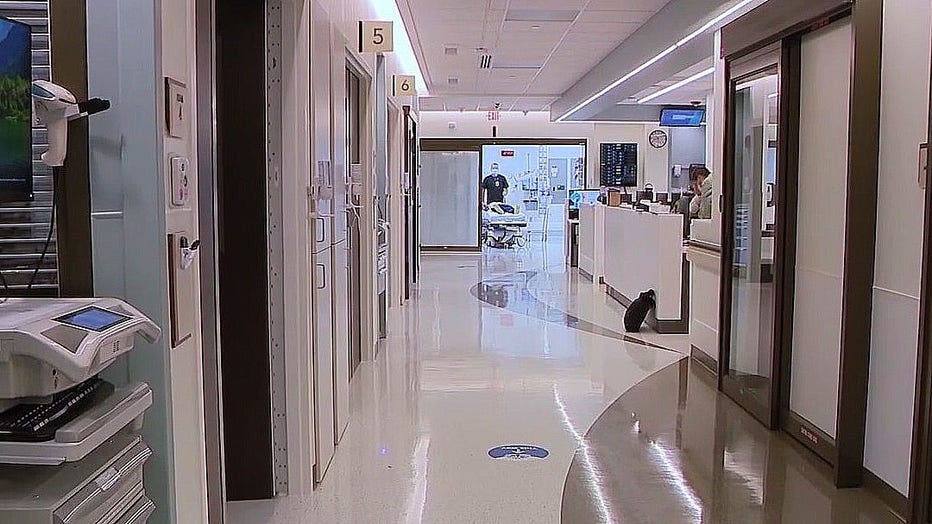 During a news conference, officials said patients not suffering from COVID-19 are permitted to have two visitors at a time, but patients with COVID-19 are allowed only one visitor unless they are under the age of 18. In that case, both parents can be there. 
"We don't know how far this is going to go," said Sr. Medical Director Dr. Tim. Hendricks. "With this fast of a rate of spread we're hoping that the number of vaccinated people will blunt that but every day we see more people coming in so we just don't know where the endpoint is."
AdventHealth is reporting an infection rate four times higher than in June. They say 85% of their patients are infected with the Delta variant. 
As first reported in a FOX 35 Investigation, 95% of AdventHealth COVID patients are unvaccinated. They say the symptoms of those who have been vaccinated are significantly less and those patients rarely end up in the ICU. 
Visitors and employees will also have to wear masks at all AdventHealth facilities.
In addition, health officials will be limiting some elective surgeries. 
The same concern has other hospital networks considering their policies. Orlando Health tells FOX 35 they are reviewing their options after reporting nearly five times as many COVID cases in July than they saw in June. 
MORE NEWS: Florida physicians blast DeSantis over handling of COVID-19
"Over the past few weeks, Orlando Health has seen a steady climb in our inpatient COVID-19 counts. As of today, our hospitals report 303 in-house COVID patients, 33 of which are in the ICU," said a spokesperson for Orlando Health.
Halifax Health says they are monitoring their situation as their number of patients smashed their previous record high by 40%. The delta variant is the most common strain among their patients.
Brevard County's Health First network is limiting visitors to one at a time with no one under the age of 18 permitted. COVID patients are not allowed any visitors unless they are about to die. 
"That's not an experience I want others to have and the vaccine appears to be very effective in keeping people out of the hospital," said Representative Randy Fine. "In Brevard County, 95% of patients at Health First hospital are unvaccinated despite the fact that they only make up 46% of the county."
Watch FOX 35 News for the latest Central Florida headlines.