Abused, abandoned dog found in Plant City finds forever family
TAMPA, Fla. - A dog that was found with zip ties and an electrical wire embedded into her skin has found a new home. 
Harper was found by a nutrition manager at Bryan Elementary School on the side of Henry George Road in Plant City while she was on her way to work on February 24. 
"The most awful thing," Laura Colding recalled. "The dog had zip ties that had been hooked together around her neck, and then some type of electrical wire, like maybe a phone cord. And blood was just pouring from her neck. You could see that the zip ties were embedded into her neck. So of course, I couldn't leave the dog like that."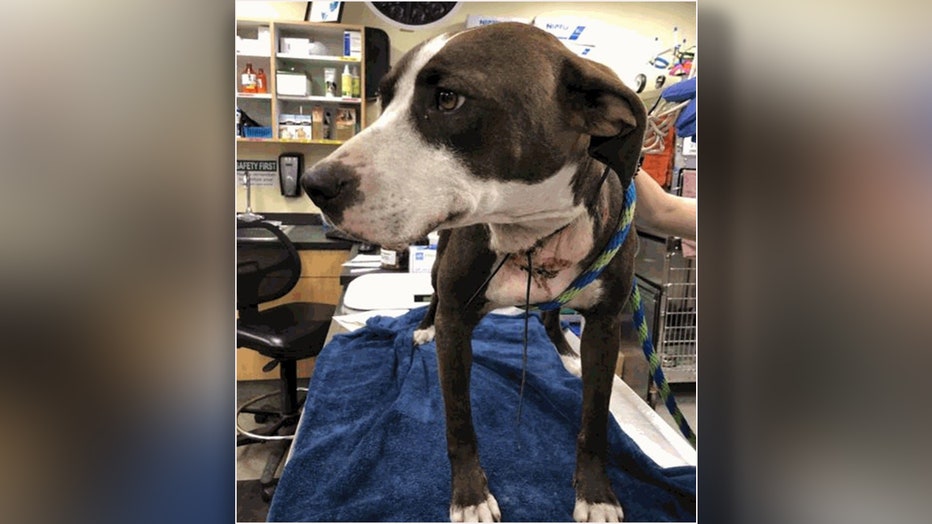 A dog found in Plant City with zip ties and an electrical wire embedded into its neck is doing better after being rescued. 
Colding said the dog was scared but not aggressive, at times even wagging her tail. She called her boss and alerted him she'd be late for work, waiting for two-and-a-half hours until help arrived.
READ: Your rescue pet could be this year's Cadbury Easter 'bunny'
Hillsborough County Animal Control reported that when they arrived, the dog would eat food from their hands but then retreated into the woods when she saw the leash. Officers ended up setting an overnight trap to bring her in for treatment.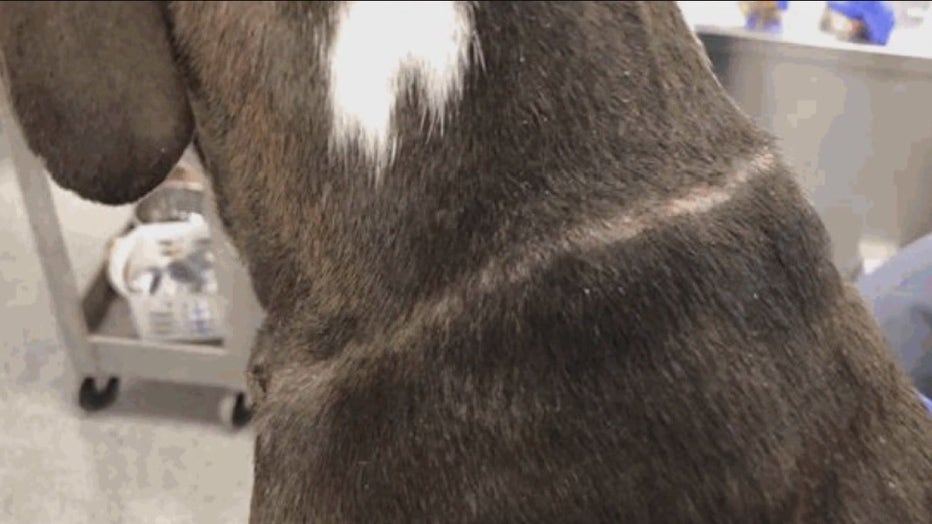 Harper underwent surgery to remove zip ties and an electrical cord that was embedded into her neck. 
She was taken to the Pet Resource Center where they did surgery to remove the zip ties and wire. 
READ: The Hillsborough County Pet Resource Center has an alternative to adopting
When asked for her reaction to discovering an animal in such a condition, Colding told FOX 13 News, "I just cannot think of the cruelty that, probably, this dog went through before I even found or how long those zip ties were on her neck, and just not getting any loving and attention. And they're supposed to be man's best friend."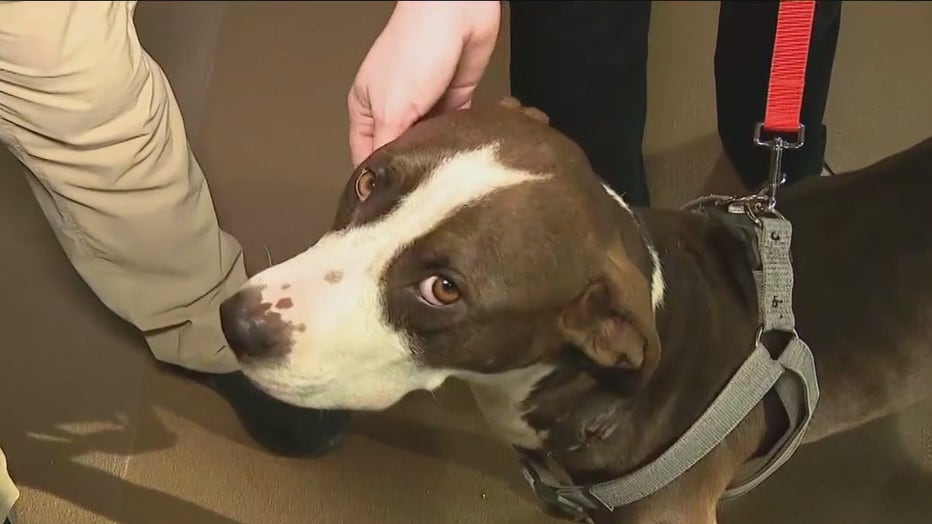 Dog rescued after being found with zip ties and electrical wire embedded into neck. 
Officials believe she is about two years old and recently had puppies. 
Harper has recovered from her surgery, is undergoing treatment for heartworms, has received all of her vaccines and a microchip, and has been adopted.