5-year-old Florida girl gets back at man accused of exposing himself to her by recording him, police say
ORLANDO, Fla. - A mother is proud of her little girl after she recorded a stranger who exposed himself to her.
Carlos Rivera Luciano, 46, is in jail, facing charges of lewd and lascivious behavior upon a 5-year-old girl. But in this case, deputies say the victim fought back by recording the act with her sister's cell phone.
Neighbor Kelly Tuite said children often play in field at the center of Sumerset Apartments. 
"I'm so glad they were responsible and knew what to do," she said. "They obviously have some awesome parents telling them what to do in a situation like that which is unfortunate we even have to tell our children to do something like that." 
Investigators said Luciano exposed himself and blew kisses at the little girl as he stood by a sliding glass door, telling her to come over. 
"I have 2 children, it's disgusting," Tuite said. "I don't understand the mind of someone who is does that."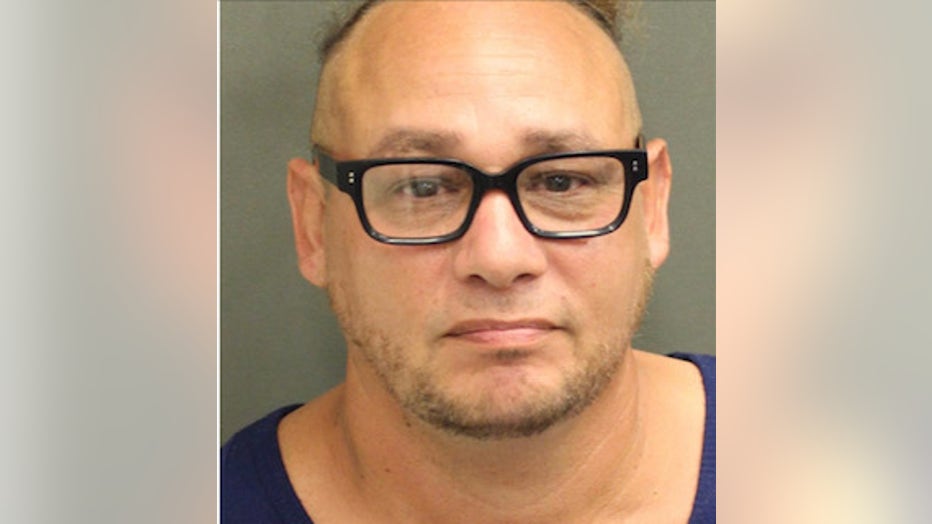 According to investigators, the girl's mother called 911 when she saw the video and deputies arrived.
"They were letting the neighbors know, 'Do you have kids?' They wanted everyone to know what was going on," Tuite said. 
Luciano is in jail on a $5,000 bond. He was told not to have contact with the victim.
According to the report, deputies looked at the girl's video and went to Luciano's unit.
Investigators said he denied the allegations, telling them there was video to corroborate his story – but no footage was provided from his family. He told deputies he was taking care of his grandmother.
It's concerning for neighbors like Tuite. 
"I think about my children playing right outside our door," she said. "You constantly have to be watching them these days. You never know who's going to do what."