4 Rivers to build 18-acre urban farm in Orlando
ORLANDO, Fla. - Imagine a full, working farm only two miles from Downtown Orlando. The owner of 4 Rivers Smokehouse is building it, but it's not for his restaurants; it's to teach the public about food.
"We want people to come and be inspired and be excited about it," said John Rivers, CEO, 4 Rivers Smokehouse.
The urban farm is the creation of the 4 Rivers foundation "4 Roots." The City of Orlando approved the lease for the future 4 Roots Farm Campus -- that's right, a campus because its mission is education.
"There's nowhere else that has, at one facility, six different styles of farming, we'll be able to take that one seed and grow it in six different mediums and compare the nutrient level," said Rivers.
Rivers hopes the 18-acre farm can be used as a laboratory for sustainable and non-wasteful farming. But it's not just for farmers and students, it's for the community to gain awareness and appreciation.
"They're gonna learn about what is regenerative farming and why do we have to give back to the soil and why is there such an imbalance to it," said Rivers.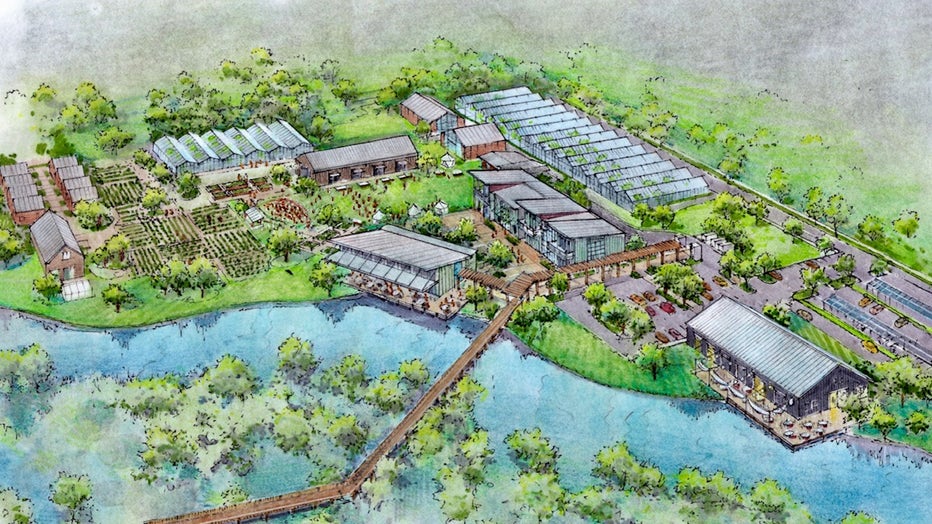 That's why Rivers is bringing the farm to the city.
"If I can spark awareness, if I can bring that to them, I will inspire some action," said Rivers.
The $30 million campus will also feature classrooms, meeting and event space, open outdoor gathering areas and a farm-to-table restaurant.
"We're building a facility that the community can come to on the weekends, there will be farmer's markets, art festivals, gatherings, talks, concerts," said Rivers.
Food grown at the farm will be used for the on-site restaurant but the majority will go to feeding needy families. Rivers says the farm is a gift to the City Beautiful.
"My prayer and my wife's prayer is that the true impact of this is something we don't even see in our lives, that literally the seeds that we're planting today, are going to be feeding and sheltering generations to come from here," said Rivers.
Construction is expected to start by the end of 2020, it will be built in phases.
Entrance to the farm will be free to the public.