2 teens guilty of manslaughter will go to juvenile facility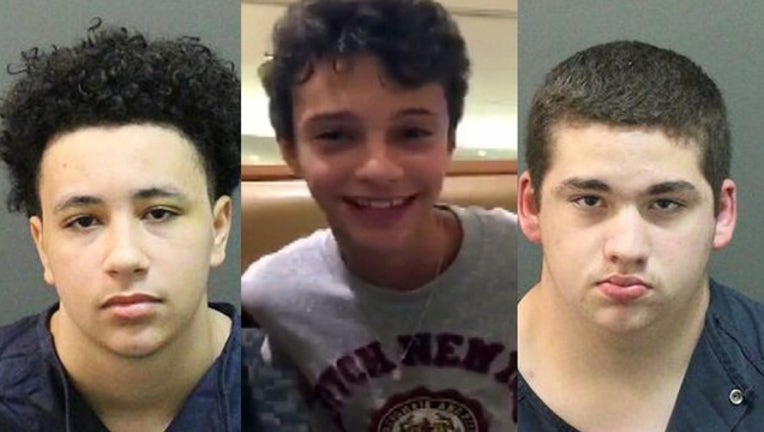 WINTER PARK, Fla. (AP) - Two Florida teens convicted in the beating death of another teen in an upscale Orlando-area suburb will serve their sentences in a juvenile facility, not adult prison.
The Orlando Sentinel reports that a judge announced the decision Friday. The 16-year-old boys were each found guilty last month of manslaughter. The Florida Department of Juvenile Justice will determine how long their sentences will be.
Prosecutors say the teens attacked 15-year-old Roger Trindade and his friend in Winter Park in October 2016 after another boy threw a foul-smelling liquid on Trindade as a prank. The prankster tried to run away with his friends, but one of them called the attackers for help when Trindade and his friend began to follow them.
The two groups didn't know each other before the attack.
Trindade lost consciousness during the attack and died at a hospital several days later.
The teen who called the attackers is serving time in a juvenile corrections facility for battery and witness tampering.
___
Information from: Orlando (Fla.) Golfweek, http://www.golfweek.com