UCF championship license plate part of transportation bill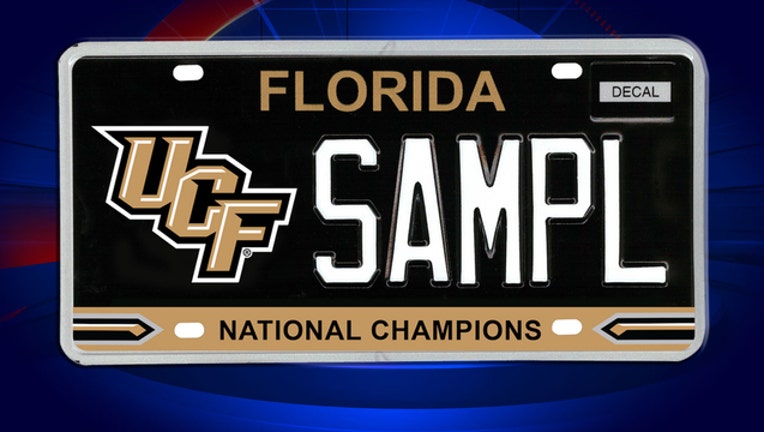 article
TALLAHASSEE, Fla. (AP) - Fans of UCF's football team are close to having a Florida license plate celebrating the Knights' 2017 undefeated season and claim as national champions.
The license plate, which has the school's logo and says National Champions, was part of a large transportation bill that was passed by the state's House of Representatives on Monday.
It still needs to be approved by the state Senate before heading to Gov. Rick Scott. The plate would cost $25.
The bill also includes a specialty plate for Auburn University, which UCF defeated 34-27 in the Peach Bowl on Jan. 1.
The Knights (13-0) were the only team to finish undefeated in the Football Bowl Subdivision and were sixth in the final Associated Press rankings, receiving four first-place votes.