Felony fraud complaints filed against 9 suspended Gators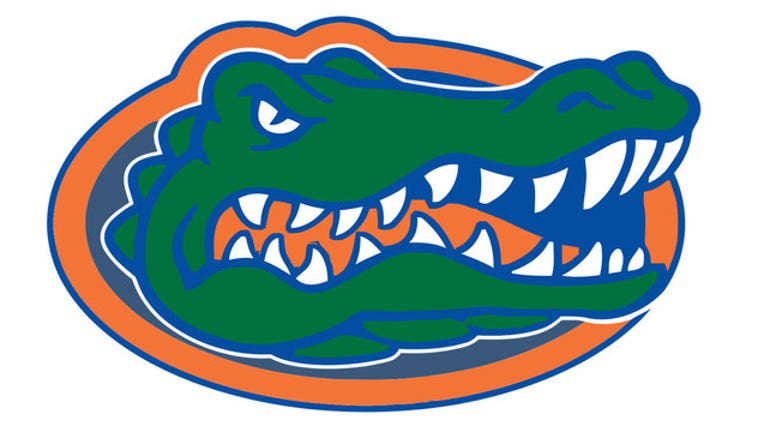 article
GAINESVILLE, Fla. (AP) - Florida standout receiver Antonio Callaway used a stolen credit card to add $1,970 to his campus bookstore prepaid account and then used the money to purchase a high-end computer and fancy headphones, according to university police.
Now he's facing two third-degree felony charges and potentially the end of his college football career.
According to Alachua County court records, sworn complaints were filed Monday against Callaway and eight teammates. The players were suspended indefinitely in August. The State Attorney's Office will investigate before deciding whether to formally charge the players.
The maximum possible sentence is five years in prison and a $5,000 fine per charge, but State Attorney Bill Cervone said first-time offenders would be eligible for a diversion program that includes reduced charges.
When asked about the potential charges affecting the players' status with the team, coach Jim McElwain said: "You're darn right."
Running back Jordan Scarlett, defensive lineman Keivonnis Davis, defensive lineman Richerd Desir-Jones, linebacker James Houston, linebacker Ventrell Miller and receiver Rick Wells also are facing felony charges that include fraudulent use of a credit card and identity theft. Each of them made one charge with a stolen credit card number, ranging in value from $500 to $2,000, authorities said.
Scarlett, the team's leading rusher in 2016, transferred $1,940 to his girlfriend's bookstore account and made a purchase similar to Callaway's, police said. Scarlett told his girlfriend the money came from an agent in New York.
Defensive end Jordan Smith and offensive tackle Kadeem Telfort were more egregious offenders - they made multiple purchases using multiple stolen cards, according to police, who gave the following account:
Smith used three cards to put $3,570 into his bookstore account. He used a fourth card to pay off $1,450 at the school's parking and transportation department. During a three-day period in late July, Smith was denied several transfers ranging from $1,000 to $2,500.
Telfort added a total of $1,450 to his bookstore account during three occasions. He purchased three iPads, among other items. He also made a dozen orders from a local delivery service, including a few that included mostly snacks and junk food.
Smith is facing five felony charges, and Telfort is facing 30.
"Know this: I really care about those guys," McElwain said. "We're going to do right by them. You're asking me something, which this is the first I've heard about it. Obviously, we sit down as a staff. We sit down as an administration. Obviously, the university first and what that is. Yet, at the end of the day I'll do everything I can to help these guys."
The suspended players remain in school, and some are still living with teammates.
"It's a distraction, but Coach (McElwain) does a good job keeping us all together and toward our goal," center T.J. McCoy said. "Our goal is to win out this season. Right now, our goal is to beat Vanderbilt."
Although McElwain said the 21st-ranked Gators had "moved on" from the suspended players, McCoy said that wasn't the case.
"I've never given up hope with those guys," he said. "I really believe that it's going to be good to have those guys back. I really believe they're going to come back and they're going to help us to have a great season."
While that could happen for some or maybe even most, it's hard to see Callaway returning, given his past.
Callaway was cited for marijuana possession in May. The junior from Miami was a passenger in a car with Kendrick Williams, a 40-year-old Gainesville man with a history of criminal charges. Callaway pleaded no contest to possession of drug paraphernalia and was fined $301.
Callaway also was accused of sexual assault in January 2016, causing the university to suspend him for the spring semester while the incident was investigated. He eventually was found not responsible during a student code of conduct hearing but acknowledged under oath that he was high on marijuana at the time of the alleged assault.
___
More AP college football: www.collegefootball.ap.org and https://twitter.com/AP_Top25