DeSclafani learns on the job as Reds beat Pirates 3-1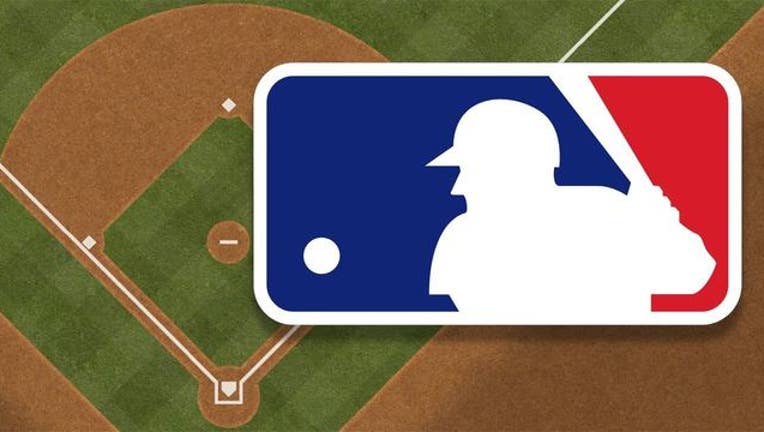 article
CINCINNATI (AP) - The Reds' most experienced starter is still learning on the job.
Anthony DeSclafani, one of five rookie starters for the Reds, pitched effectively into the eighth inning and the Cincinnati Reds took advantage of porous Pittsburgh defense to knock off the wild card-leading Pirates 3-1 in the opener of a three-game series on Monday.
DeSclafani (8-10) didn't allow a Pittsburgh baserunner past second base until the eighth. He didn't walk a batter in 7 1-3 innings, allowing seven hits with six strikeouts.
"I'm trying to keep them off my fastball," DeSclafani said. "It is something that I'm learning to do. It feels like September to me."
The 25-year old has 30 major league starts, by far the most in Cincinnati's rotation.
"DeSclafani had a good location fastball and slider," Reds manager Bryan Price said. "It makes a difference to be able to put two good pitches in different zones. It is something he's learned and been able to put into practice. He's incorporating his curveball. He's fearless and doesn't give in to anybody."
The Pirates broke up the shutout in the eighth on Jaff Decker's leadoff pinch-hit double and Neil Walker's one-out single to right. Reliever Jumbo Diaz walked Andrew McCutchen before getting Jung Ho Kang to hit into an inning-ending 3-6-1 double play.
Aroldis Chapman pitched the ninth for his 29th save and second in two days as the Reds won back-to-back games for the first time since Aug. 12-13. Chapman hit Sean Rodriguez with a pitch but picked him off first base, a call that was confirmed after a replay review.
Jeff Locke (7-10) lasted two batters into the sixth, allowing four hits and three runs — one earned — with two walks and six strikeouts.
The Pirates tied their season high with four errors, including two by Rodriguez in the first two innings as he made his first start of the season at shortstop.
Rodriguez's second error opened the door for the Reds to score two unearned runs in their three-run second. Leadoff batter Brandon Phillips reached on a Rodriguez error and scored from second one batter later on Eugenio Suarez's single.
Adam Duvall walked to load the bases, setting up a Tucker Barnhart sacrifice fly. Suarez also was awarded home when right fielder Gregory Polanco's throw missed catcher Chris Stewart and Locke, bouncing out of play for a throwing error that gave Cincinnati a 3-0 lead.
WELCOME BACK
Reds CF Billy Hamilton was scheduled to play one more game with Double-A Pensacola on a rehab assignment before rejoining the Reds on Tuesday. Hamilton has been on the disabled list since Aug. 19 with a sprained right shoulder. The Reds also announced that they plan to recall LHPs Brandon Finnegan and Tony Cingrani, RHP Josh Smith and IF/OF Kris Negron from Triple-A Louisville on Tuesday.
MILESTONE
Jay Bruce singled during the Reds' three-run second inning. It was the 1,000th hit of his career. He is one of six Reds with 1,000 hits and 200 home runs, along with Johnny Bench, Tony Perez, Frank Robinson, Ted Kluszewski and George Foster. Bruce will turn 29 next April. "I've been fortunate to be around long enough to get 1,000 hits," Bruce said. "I'm fortunate to be able to do it with the Reds. It's humbling to be mentioned with that group."
TRAINER'S ROOM
Pirates: 1B/OF Travis Ishikawa rejoined the team after a two-game rehab assignment with Triple-A Indianapolis. Ishikawa was sidelined on Aug. 23 with a low back strain.
Reds: C Devin Mesoraco expects to begin running in two weeks as he continues his comeback from surgery in May to repair a hip impingement. "I'm right on track with where they want me to be," Mesoraco said. He expects to be ready for spring training.
UP NEXT
Pirates: LHP Francisco Liriano (9-7, 3.40) seeks his first career win in his 11th start against Cincinnati. He is 0-5 against the Reds, including a no-decision on opening day against Johnny Cueto.
Reds: Rookie RHP Raisel Iglesias (3-6, 3.81) makes his fourth 2015 start against Pittsburgh. He is 0-1, but the Reds are 2-1 in his previous three appearances.