Champ Eagles vs. Atlanta to open season, also play in London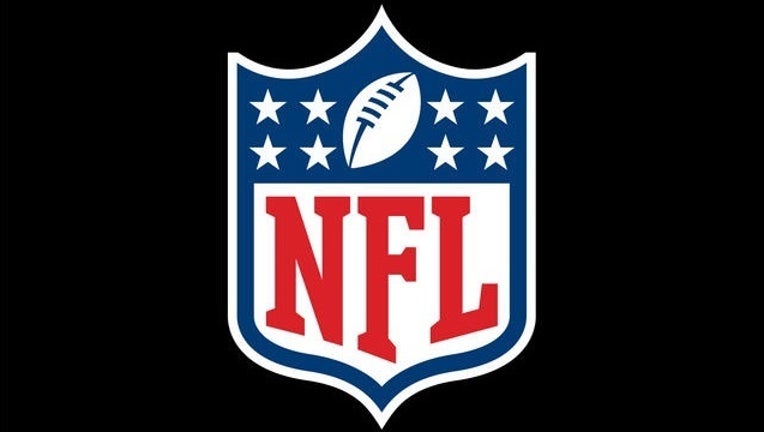 article
By BARRY WILNER
AP Pro Football Writer
   NEW YORK (AP) -- Super Bowl champion Philadelphia will host Atlanta to kick off the 2018 NFL season on Thursday night, Sept. 6.
 
   Green Bay hosts Chicago in the first Sunday night matchup on Sept. 9, while the Monday nighters on opening weekend feature the New York Jets at Detroit, followed by the Los Angeles Rams at Oakland.
 
   The Eagles also will play at England's home of soccer when they take on the Jacksonville Jaguars in Week 8 at Wembley Stadium.
 
   That's one of four international games. The other match at Wembley will be the previous week with the Los Angeles Chargers hosting the Tennessee Titans. Tottenham Hotspur's new stadium, also in London, will be the site for a Raiders home game on Oct. 14 against Seattle.
 
   For the third straight year, the NFL will stage a game in Mexico City: the Rams will host Kansas City in a Week 11 Monday night game.  
 
   Thanksgiving will provide a feast of divisional games. The traditional doubleheader in Detroit and Dallas has the Lions playing the Bears, followed by the Redskins at the Cowboys. At night, it will be Atlanta visiting New Orleans.
 
   Other intriguing matchups include Cleveland, which lost all 16 games last season, hosting archrival Pittsburgh on opening day; New England at Jacksonville in a rematch of the AFC title game in Week 2; the Eagles and Vikings in an NFC championship game redux in Philly on Oct. 7; and the Steelers vs. Patriots in Pittsburgh in Week 15.
 
   "We like to open at home in front of our great fans and this will be the second season in a row we do it against the Steelers," Browns coach Hue Jackson said. "We start with the best in our division."
 
   Fox, which will do 11 Thursday night games, begins its package in Week 4 with the Vikings at the Rams. Those contests also will be televised by NFL Network and in Spanish on Fox Deportes. NFL Network has seven exclusive broadcasts.
 
   Flexible scheduling in which a Sunday afternoon game can be switched to the evening because it is a better matchup than the previously planned game will be in use for Weeks 11-17. But two Sundays in Weeks 5-10 also can have a game flexed to night.
 
   In a new twist, flex scheduling will be used for Saturday games in Weeks 15 and 16. In Week 15, two games will be played on Saturday, Dec. 15: Houston at the New York Jets and Cleveland at Denver, with game times of 4:30 p.m. EST and 8:20 p.m. EST to be determined. In Week 16, two of four possible matchups will be scheduled for Saturday: Baltimore at the Chargers, Jacksonville at Miami, the New York Giants at Indianapolis, or Washington at Tennessee. Start times for Saturday games for Week 15 and 16 will be announced no later than following Week 8, with the contests not chosen for Saturday to be played on Sunday on the 16th weekend.
 
   "We knew who our opponents would be, and that we would play seven games against teams that were in the playoffs last year, including two against the Super Bowl champions, so we knew it is going to be a challenging schedule," said Pat Shurmur, preparing for his first season as Giants coach. "I don't see anything remarkable about the schedule, but it is very challenging."
 
   As usual, no Sunday night game has been scheduled for the last day of the season, Dec. 30. That will be chosen after Week 16 games conclude.
 
   The 2018 schedule has three three-game road trips, down from seven last year. The Saints, Rams and Ravens will have those three-game journeys, but the Ravens and Rams also have three-game homestands. In all, 12 franchises are home for three straight weeks, and Baltimore and Indianapolis have a bye in there, meaning neither club will leave home for a month.
 
   Also, no team plays a road game following a road Monday night match. That occurred last year five times.
 
   The playoffs begin with wild-card weekend on Jan. 5-6. The Super Bowl is Feb. 3 in Atlanta.
 
   "I always look forward to this time of year, getting our players back in the building, getting back to football, and then on top of that we get to see how our schedule sets up and start our preparation," Chiefs coach Andy Reid said. "We've got a lot of work to get done before Sept. 9. I'm excited to get started and I know Chiefs Kingdom will be supporting us the entire way."