Brady, Patriots rout Dolphins 36-7 to improve to 7-0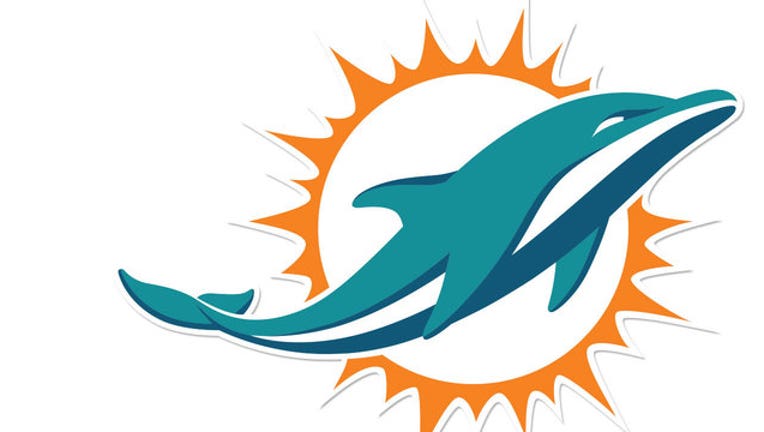 article
FOXBOROUGH, Mass. (AP) — Tom Brady started fast, finished strong and looked ordinary for a chunk in between.
The New England Patriots still won easily.
Brady threw for 356 yards and four touchdowns — two to Julian Edelman — and the Patriots beat the Miami Dolphins 36-7 on Thursday night to become the first of the NFL's five unbeaten teams to reach seven wins.
Stephen Gostkowski broke Adam Vinatieri's franchise record for consecutive field goals by connecting from 52 and 36 yards to make it 26 in a row. Rob Gronkowski had 113 yards receiving and a touchdown, and Dion Lewis had 93 yards receiving and one score.
"It's not simple," Brady said. "A lot of guys working really hard to be on the same page."
The loss was the first for Miami (3-4) under interim coach Dan Campbell. The Dolphins scored 82 points in wins over the lowly Titans and Texans in Campbell's first two games after replacing Joe Philbin. But they were completely overmatched against the defending Super Bowl champions.
"You have to play good football in all three phases when you play the New England Patriots. They've always been that way," Campbell said.
It could be an even bigger loss for the Dolphins because four-time Pro Bowl defensive end Cameron Wake was carted off the field with an Achilles tendon injury. Campbell didn't have an update on the extent of the injury.
The Patriots are 7-0 for the second time in franchise history and first time since going 16-0 in 2007. They've scored at least 28 points in every game and 30 or more in six straight.
A week after setting an NFL record with 25 straight completions, Ryan Tannehill had a rough night against New England. He threw two interceptions and no TDs.
"We just couldn't get going," Tannehill said.
Some things we learned from New England's 19th win in the last 20 games against AFC East opponents:
DYNAMIC DION: Lewis returned after missing a game and the 5-foot-8 running back provided a spark. He finished with 112 total yards, including a 17-yard catch on third-and-16 to keep the first drive going. "If you're out there playing, you're expected to make plays," Lewis said.
SHUTDOWN D: While Brady and the offense had a slow start, New England's defense made sure they led the whole way by dominating Tannehill and shutting down Lamar Miller. He ran for just 15 yards on nine carries. "They've been hot. We knew we had to come out with a lot of energy on a short week and stop them before they got started," said Logan Ryan, who had one of the Patriots' picks.
MR. MOTIVATION: The Dolphins beat up on teams that are 3-10 combined. They ran into an elite team and were blown out. But the fiery Campbell will make sure they stay upbeat. "Not one bit do I believe that's really who we are, and I told them that I don't want to forget that feeling right there," Campbell said. "Don't forget it. I hope it eats away at them, just like it's eating away at me, and I hope it drives them to not want to have that taste in their mouths ever again."
MONEY KICK: Gostkowski extended his NFL-record consecutive extra points streak to 439 and had a tough kick into the wind to tie Vinatieri. He's still a long way from Mike Vanderjagt's NFL record 42 straight field goals. "It's just fun to be on a team that wins and scores a lot," he said. "You know you're going to get a bunch of opportunities."
NOT MILLER TIME: Miller had a tough night after two outstanding games. He had 175 yards rushing against Houston and 113 vs. Tennessee. "We came in wanting to run the football, expecting to run the football," Tannehill said. "It took us a while to get going once our run game stalled."
___
AP NFL website: www.pro32.ap.org and www.twitter.com/AP_NFL
___
Follow Rob Maaddi on Twitter: http://twitter.com/AP_RobMaaddi