ACC leading rusher Cook day-to-day for No. 12 Florida State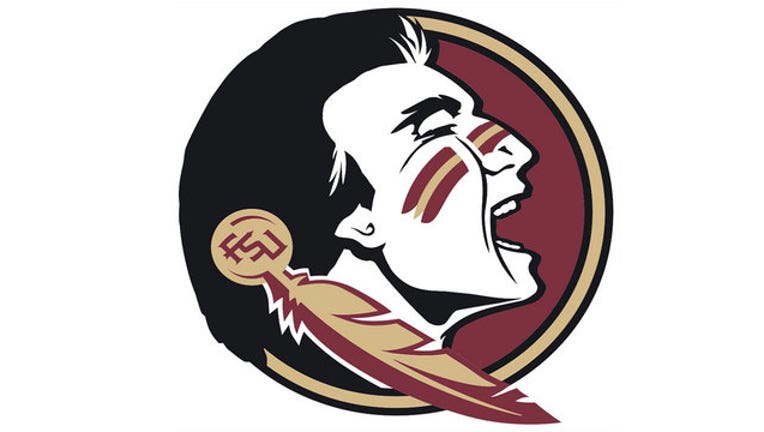 TALLAHASSEE, Fla. (AP) - As Florida State prepares for its showdown with Miami, the Seminoles' top offensive player in not 100 percent.
Running back Dalvin Cook may not be even be fully healthy at game time, but the question right now is how close he'll be on Saturday.
Cook did not practice on Monday as the 12th-ranked Seminoles ramped up preparations for Saturday's game against Miami. Cook strained his left hamstring during the first quarter of last Saturday's 24-16 win at Wake Forest.
Coach Jimbo Fisher said that Cook is day-to-day but that the injury is not as bad or drastic as originally thought. Cook, a sophomore and Miami native, leads the Atlantic Coast Conference in rushing with 570 yards. Eight of his 55 carries have gone for 20 yards or more, including a 94-yard touchdown on his first carry against Wake Forest.
"He's a guy that heals pretty quickly and plays tough, but you can't count on that thing," Fisher said. "Just got to wait it day by day and see how it goes."
Cook has scored six of Florida State's offensive 16 touchdowns and has been the only consistent player on a unit still struggling to find its identity. Mario Pender, who had 30 carries for 140 yards the first three games, remains hospitalized due to complications from a collapsed lung that he suffered during practice two weeks ago.
That leaves Johnathan Vickers and Jacques Patrick as the other options.
Vickers got his first action last Saturday and had 10 carries for 33 yards. Patrick has three carries this season but none since the Sept. 5 season opener against Texas State. He was in for a couple plays against Wake Forest during a first-half series.
There's also the possibility that fullback Freddie Stevenson could also see some carries if needed.
The run game has been an important barometer in the Florida State-Miami series. Since 1988, the team that rushes for more yards has won 20 of the past 28 games. Since Fisher arrived at Florida State as offensive coordinator in 2007, the Seminoles are averaging 182.9 rushing yards against the Hurricanes.
In last year's 30-26 win over the Hurricanes, Cook ran for 92 yards and scored two touchdowns, including the game-winner with three minutes remaining as Florida State extended its win streak in the series to five.
Despite a lack of backs last week, Fisher was pleased with how the offense performed against Wake Forest. The Seminoles (4-0, 2-0 ACC) had the ball for just 24 minutes but scored on four of their first six drives and were 6 for 12 on third-down conversions.
Everett Golson threw for 202 yards, which was the first time since the opener that he had over 200 passing yards. The offense still has not committed a turnover this season.
"Everett controlled the game a lot better and I thought we were extremely efficient," Fisher said.
The Seminoles will be missing at least one defensive starter as safety Nate Andrews will be out 2-3 weeks due to a deep bone bruise in his left leg. Derwin James, who has been used as a pass rusher in certain packages, is likely to start in Andrews' place. Linebacker Terrance Smith is day-to-day with a right ankle injury.
Miami is 3-1 after a 34-23 loss last Thursday at Cincinnati.