Young bear's curious Publix visit caught on chaotic video in Florida
NAPLES, Fla. - What would you do for a Pub Sub?
One young bear asked itself the same question Tuesday when it was caught on camera roaming outside a Publix in Naples. As seen in a video taken by Valeria Jiminez that has been making the rounds on social media, the bear was seen outside the store's lobby as staff and passers-by erupted in chaos at the unexpected visitor. 
It all happened at the Publix on the corner of Rattlesnake Hammock Road and Collier Boulevard around 9 a.m. Tuesday. "It was definitely a weird way to start my morning," Jiminez said in a statement to FOX 35 News, recalling the moment she was about to walk out of the store after doing some morning shopping. "As I was walking out, someone screamed 'BEAR' and they told me to stop walking and all of a sudden I saw a bear. I was seconds away from literally walking out those automatic doors."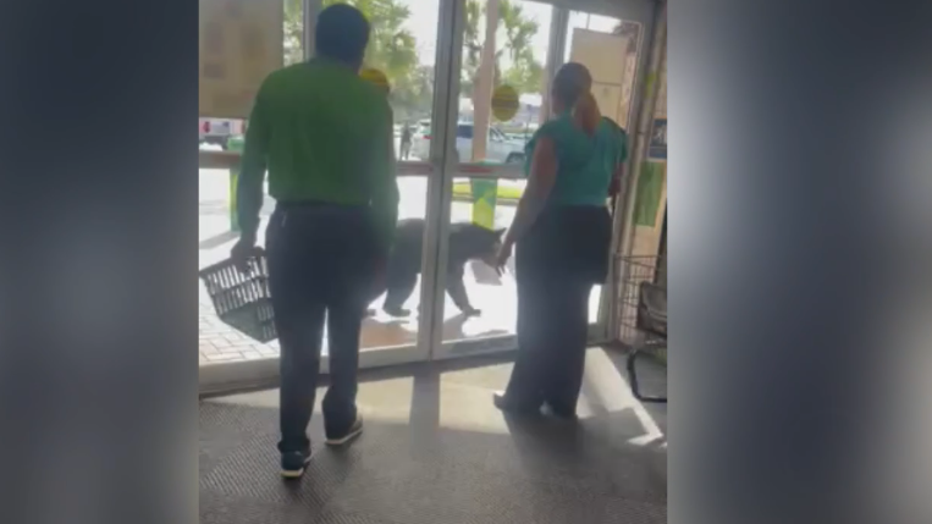 Instead of feeling scared, though, Jiminez said she was "rather sad." "(The employees) were all saying what I was thinking, all the new developments are pushing (bears) out and stuff like that," she said. 
The Publix bear marks the second bear sighting across the Sunshine State this week, but not the only creature in the Naples area! Earlier this week, a woman who lives in Golden Gate Estates spotted a panther peering through her window while she was watching a movie. In downtown Orlando, a young bear was spotted high up in a tree at Lake Eola Park, but was finally captured Wednesday.