Woo! WWE Hall of Famer Ric Flair is the 2023 Gasparilla Grand Marshal in Tampa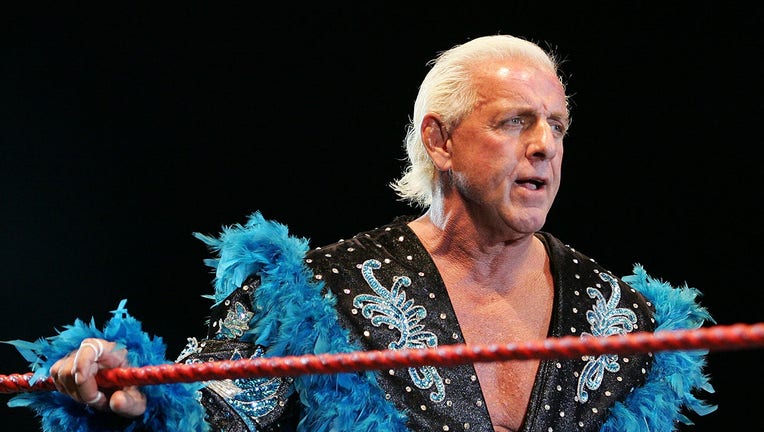 article
TAMPA, Fla. - Not only will pirates invade Tampa, but the Nature Boy himself will also lead the way during the Gasparilla Pirate Festival.
Ric Flair, a WWE Hall of Famer, was announced as this year's Grand Marshal. The festivities will take place Saturday, Jan. 28, featuring the Gasparilla Invasion and Parade of Pirates. At 2 p.m., Flair will lead more than 95 parade floats, 50 krewes, seven marching bands, and the Ye Mystic Krewe of Gasparilla pirates down Bayshore Boulevard.
Flair is known as a wrestling star legend. His career spanned about six decades. He was one of the first big stars to crossover and draw mainstream interest with his "Woo!" catchphrase and lavish robes.
Flair got started in American Wrestling Association and later competed in WWE, World Championship Wrestling, New Japan Pro Wrestling, Total Non-Stop Action, and more. He wraps up his in-ring career as a 16-time world champion and two-time WWE Hall of Famer.
READ: Tampa's history in pro wrestling played vital role in developing superstars – past and present
Last year, he won his "last match" in the WWE. Before 2022, Flair performed in 2011. His daughter, Charlotte Flair, has become a popular wrestler in the WWE franchise and also dons bejeweled robes like her father.
Sgt. Major Matt Parrish, who was named the Community Hero for the Gasparilla event, will be by Flair's side during the parade. He is the senior-enlisted lead for the USSOCOM Preservation of the Force and Family Program.
Sgt. Parrish is a Green Beret who spent his career in special operations. He has completed multiple tours in Iraq, Afghanistan and most counties in Central and South America. 
"Sgt. Major Matt Parrish exemplifies what it means to be a community hero," said Steve Bonner, President of Seminole Hard Rock Hotel & Casino Tampa. "His selfless dedication to our country and his fellow service members deserves to be commended, and we're grateful for the opportunity to recognize his efforts both on the front lines and leading the day-to-day welfare, discipline, security, and training of more than 3,500 Soldiers, Sailors, Airmen, Marines, Government Civilians, and Contractors assigned to USSOCOM Headquarters."
Last week, thousands of families lined Bayshore Blvd. for the Children's Gasparilla Parade. This week, it's the adults' turn.
The pirate season has been a Tampa tradition since 1904. According to the Ye Mystic Krewe of Gasparilla, there have only been ten times in Gasparilla's history when the celebrations weren't held.
It used to be celebrated on the second Monday in February. In 1988, it was moved to make it a Saturday event.