Why the grounded 737 Max jets are still flying over Central Florida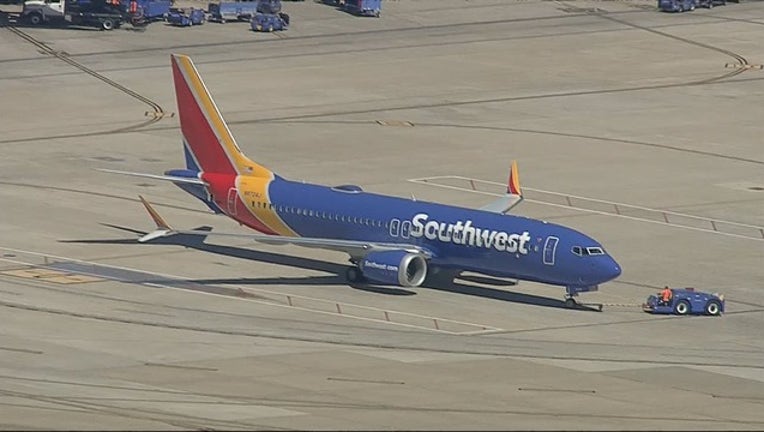 ORLANDO, Fla. (FOX 35 ORLANDO) - The infamous Boeing 737 Max jets are grounded but they continue to fly around the country.
In fact, a Southwest Max-8 made an emergency landing in Orlando on Tuesday.
The FAA grounding only applies to the jets carrying passengers. Airlines are still allowed to fly them with only pilots on board to position them for storage, like at Southwest Airline's storage airport in Victorville, California.
But why not leave them where they are, keep them out of the sky and bring the fixer to them?
RELATED: Southwest Boeing 737 Max makes emergency landing at Orlando International Airport
"The airlines usually bring all the jets to one place, so when they become understanding of the fix, they can use it as an assembly line to fix," said Nicholas Drivas, aviation expert.
Nick Drivas, who has 35 years of aviation industry experience, said all of the testing of the fix can then be done in one place. These storage airports are also sites with facilities where the fix can be done.
"They'll have all the equipment that is necessary, they'll also have experts," said Drivas.
RELATED: Trump: US grounding Boeing 737 Max 8, 9 after Ethiopia crash
Drivas also said that per union rules, in some cases, the work must be done at these special facilities.
Regardless of the convenience for airliners and restrictions placed on them, Drivas says these planes should stay on the ground.
"The exact reasoning is unknown and to why airplanes are going into a nose down attitude and everybody dies, it's a lot easier to move a person, than a big expensive jetliner," said Drivas.
RELATED: Grounding of Boeing 737 Max jets causing problems at Orlando International Airport
Southwest Airlines confirms the jet remains at Orlando International Airport and it is not yet scheduled to fly to California for storage. The reason for the emergency landing was an engine performance issue, according to the airline.
More news on the Boeing 737 Max: