Westbound I-4 ramp to Florida Turnpike to close June 1st- 4th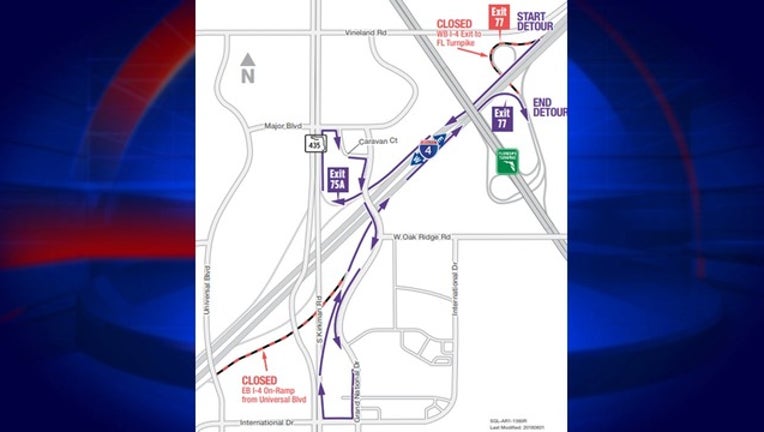 article
ORLANDO, Fla. (FOX 35 WOFL) - The Florida Department of Transportation (FDOT) says that motorists accessing the Florida Turnpike from the westbound lanes of Interstate 4 (I-4) will drive on a new ramp and bridge following this weekend's closure of the ramp.
The westbound I-4 exit ramp to the Florida Turnpike (Exit 77) will close at 10 p.m. on Friday, June 1st and reopen by 5 a.m. on Monday, June 4th. The closure is necessary to connect a new permannent ramp and overpass to the existing westbound I-4 lanes.
The exit point of the new ramp will remain largely the same.