Welcome Ajabu! Dallas Zoo unveils male baby elephant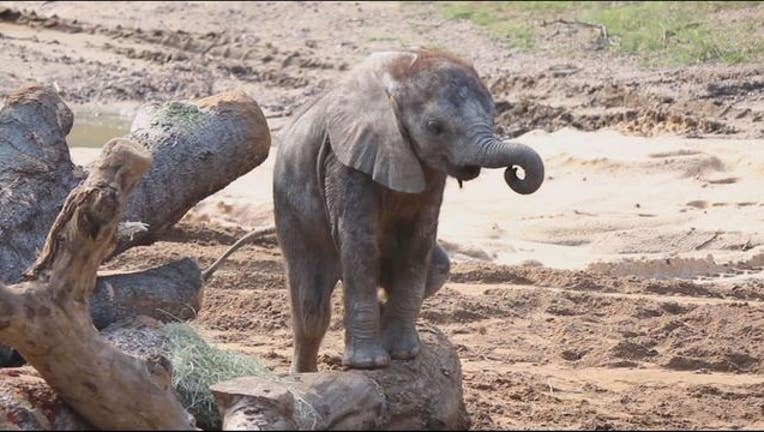 article
DALLAS (AP) - Visitors to the Dallas Zoo can now observe a baby elephant whose mother gave birth this spring after being rescued from the African nation of Swaziland.
The Dallas Zoo announced Wednesday that the male calf named Ajabu (uh-JAH'-boo) is on public display with his mother in the Giants of the Savanna exhibit.
Ajabu was born May 14 to Mlilo (muh-LEE'-loh). She was pregnant when she arrived this year at the Dallas Zoo.
Ajabu weighed 175 pounds at birth. He's since grown to more than 330 pounds. He's almost 4 feet tall. The zoo says the calf is still nursing but some of his teeth have emerged and he also eats hay and produce.
The Giants of the Savanna habitat features animals including elephants, giraffes, zebras, lions and cheetahs.
___
Online: