Valentine's Day dilemma: When you have more balloons than you can fit in your car
FEDERAL WAY, Washington - Sometimes you're just so full of love, you can't contain it. But when you show your love with balloons, it may be your car that can't contain it.
That was the scene ahead of Valentine's Day in Washington state recently where a woman was spotted transporting a huge bunch of balloons by tying them through her open car window.
Christina Fuller told Storyful that she was parked near the Dollar Tree in Federal Way on Friday when she saw the woman leave the store with a giant bundle of red, white, and pink helium-filled mylar balloons. The spectacle was enough to get passers-by, including Fuller, to stop and watch.
Fuller explained, "I wanted to see how she was going to get so many balloons in a car."
Turns out, she didn't.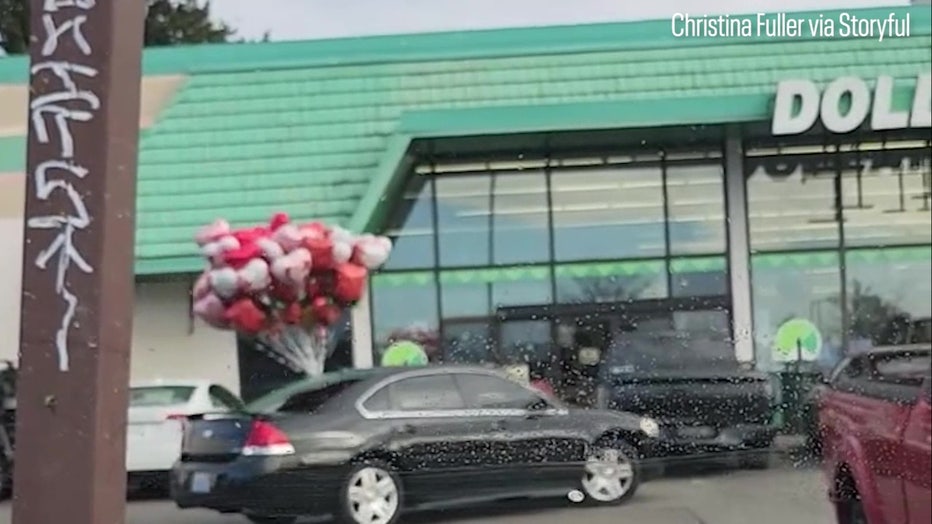 Fuller's video shows the woman carefully place the strings of the balloons inside of her car, apparently tying them to something inside, then driving out of the parking lot – balloons billowing as she slowly rolls away in a one-car love parade.
There was no word on how many of the balloons survived their trip.
RELATED: Valentine's Day heartbreak? Most popular breakup songs revealed