US Navy drops live bombs in Ocala National Forest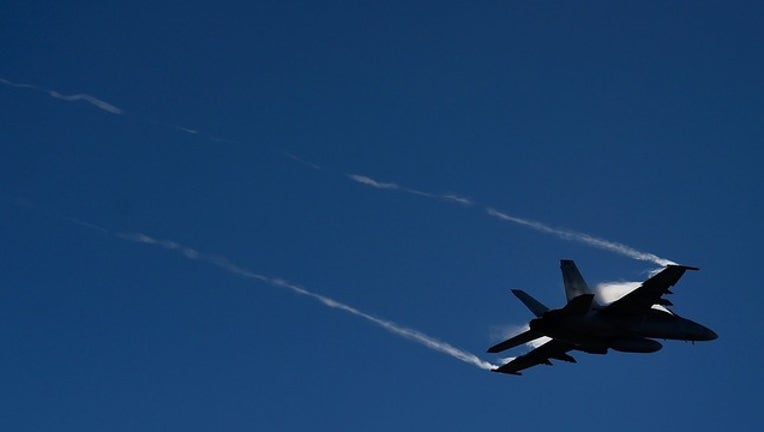 OCALA, Fla. (FOX 35 WOFL) - The U.S. Navy is dropping live bombs in the Ocala National Forest this week.
According to the Naval Air Station Jacksonville website, the bombs began falling in the Ocala National Forest Monday and will continue through Thursday. The bombing is done by jets coming from the Jacksonville's Naval Air Station .
Live bombs are scheduled to be dropped between the following times below:
Monday, June 18: 9 a.m.- 3 p.m. 

Tuesday, June 19:  9 a.m.- 11 a.m.

Wednesday, June 20: 9 a.m.- 11 a.m.

Thursday, June 21: 9 a.m.- 11 a.m.
The naval station says jets also are expected to be in the area in the afternoon and evenings with "intert bombings." The range complex is about 2 miles west of the Camp Ocala campgrounds and near several hiking trails.
The explosions and loud noises may push wildlife out of the forest and onto nearby roads. The Naval Air Station suggests that extra caution be used when driving through the Ocala National Forest and surrounding areas. Secure any items around your residence that may attract wildlife. 
If you have any complaints about the noise, contact 1-800-874-5059. For additional information, call 904-542-5588.
___
Some Information from: Orlando Sentinel, http://www.orlandosentinel.com/