Unicycling teen completes 2,400-mile, Maine-to-Florida trip
ORLANDO, Fla. - Maine unicyclist Avery Seuter completed a record-setting, one-wheeled, 2,400-mile adventure on the East Coast Greenway when he reached the southernmost point of the continental United States.
The East Coast Greenway is a bike and pedestrian path stretching from Maine to Florida. The route is not continuous and some parts are located on busy streets. Seuter, 19, took on the brazen task of riding the entire pathway on a unicycle. On average, he covered 20-30 miles per day. 
His adventure started in Wells, Maine. He made stops along the way in places like New York, Washington, D.C., and North Carolina. He said his favorite place he visited on his one-wheeled ride, is in the Sunshine State. He recalls the improvements made to the trail on Amelia Island and Jacksonville Beach. Seuter lived in Jacksonville when he was younger before moving to Maine.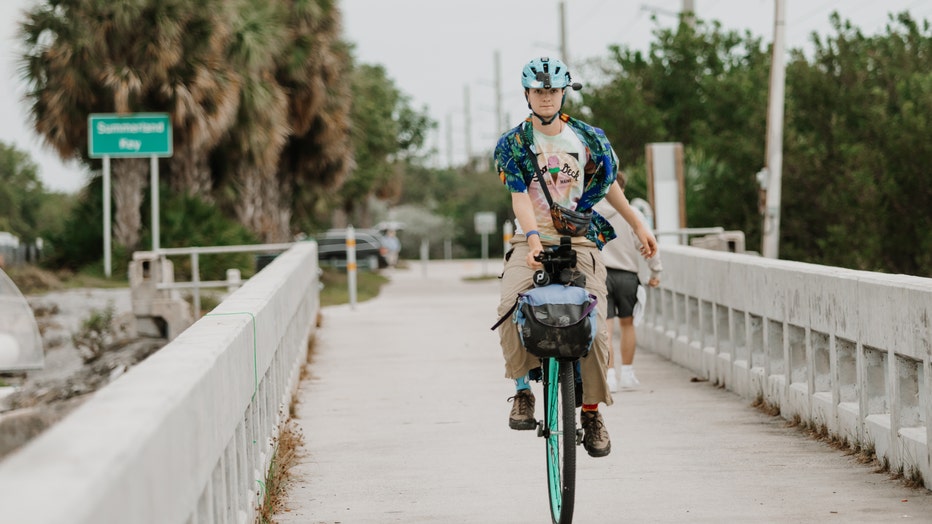 "The support I've received from the larger cycling and general community has been really incredible," said Seuter. "I've just been blown away by the amount of help I received from people along the trail, whether it be giving me somewhere to stay or donating to the East Coast Greenway or just helping me in small ways like giving me water."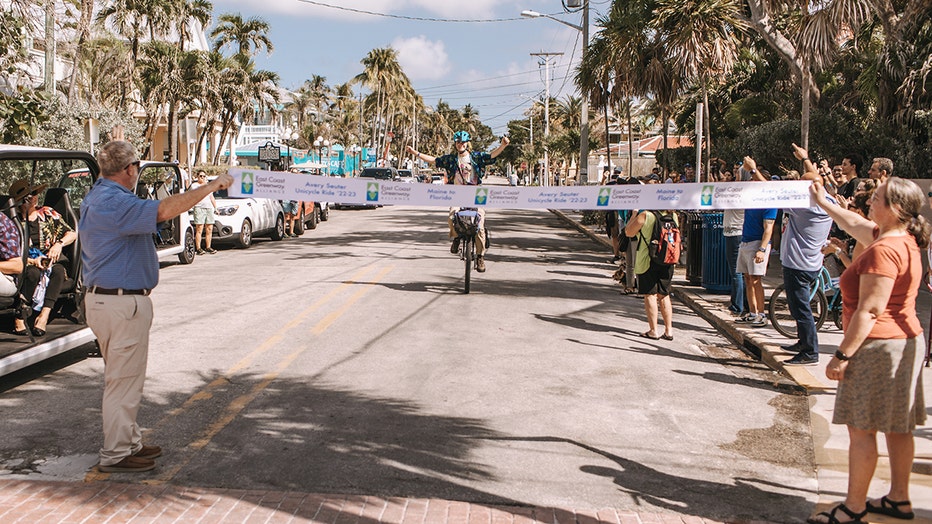 Seuter's goal was to raise awareness for the need to have the paths on busier roads moved to lower-traffic areas. Once the path is moved, he said it would encourage other people to get out and use the paths. He made the point that if the pathways do not connect or lead to places where people need to be, they are not very useful.
"I'm super honored to have had so much attention on this trip, from the media and from people in general," Seuter said.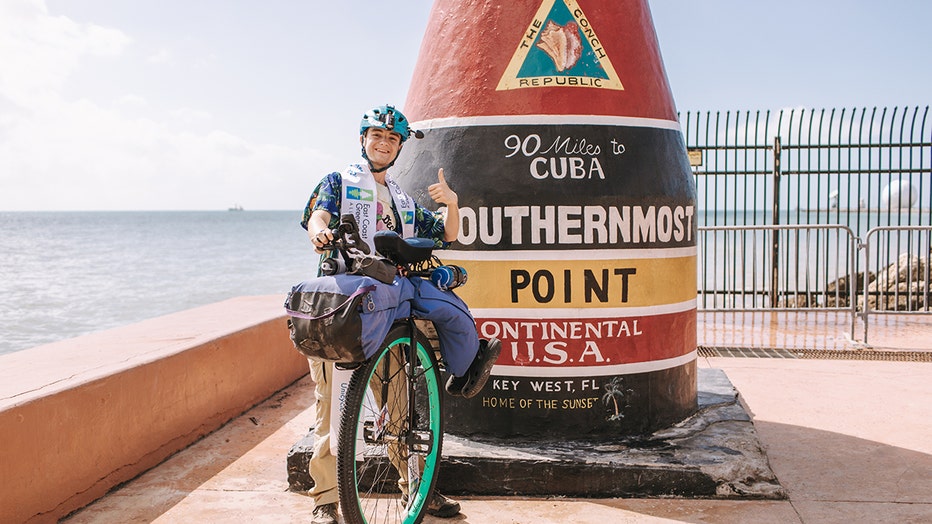 Seuter is raising money through his social media pages. Between his Instagram and Facebook page, he's raised over $3,000. He said he plans to use the money to make safety improvements on the route.