Trump vows to send lawyers amid ballot counting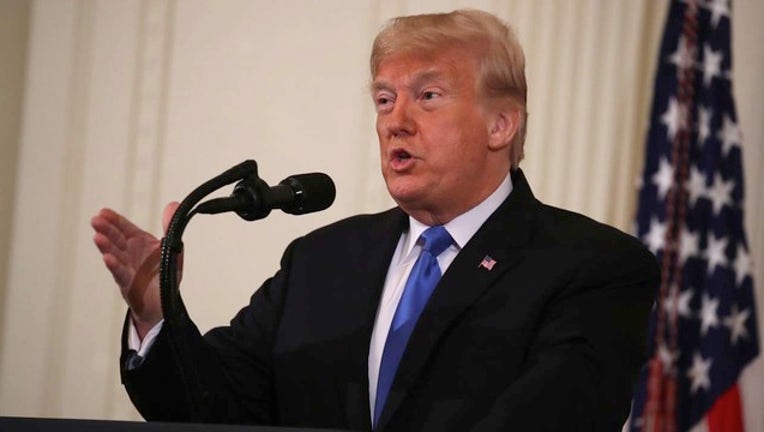 article
TALLAHASSEE, Fla. (NSF) - President Donald Trump tweeted Friday he's sending lawyers to expose "fraud" in Broward County as ballots continue to be counted ahead of a noon Saturday deadline for canvassing boards to submit unofficial results from Tuesday's election.
Elias is an attorney for the campaign of Democratic U.S. Sen. Bill Nelson, who as of mid-day Friday trailed Republican Gov. Rick Scott by about 15,000 votes in their race for Nelson's seat. Nearly 8.2 million votes were cast.
Earlier Friday, Trump also ridiculed the ongoing review of ballots. Republican leads have narrowed since Tuesday in the U.S. Senate race and a race for governor, while Democrat Nikki Fried has taken a slight lead over Republican Matt Caldwell in the race for state agriculture commissioner. All three races are expected to require recounts.
On Thursday night, Scott announced that his campaign has filed lawsuits against Broward and Palm Beach elections supervisors and that he asked the Florida Department of Law Enforcement to conduct an investigation in the counties.
Scott's campaign announced Friday that the National Republican Senatorial Committee has retained the Gibson Dunn law firm on behalf of the campaign.
"They are a preeminent litigation powerhouse that are veterans of Bush v. Gore. Firm partners include former solicitor general Ted Olson who successfully argued Bush v. Gore," Scott's campaign tweeted. The hiring came after Scott derided Nelson for hiring Elias as "one of Hillary Clinton's lawyers from D.C."
In a call with reporters on Friday, Elias jokingly thanked Scott for the free publicity.
Information provided by The News Service of Florida.