Tropical Storm Lisa holds steady in Atlantic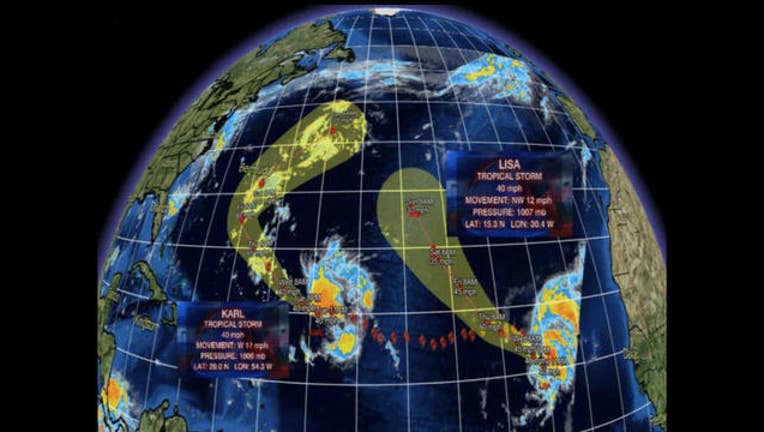 article
MIAMI (AP) - Tropical Storm Lisa is maintaining its strength in the Atlantic, but poses no threat to land and is expected to weaken soon.
The storm's maximum sustained winds late Wednesday morning were holding steady at near 50 mph (80 kph). The U.S. National Hurricane Center says the storm may grow a bit stronger during the day but is forecast to weaken by Thursday.
Lisa is centered about 580 miles (930 kilometers) northwest of the Cabo Verde Islands and is moving northwest near 8 mph (13 kph).
Tropical Depression Karl's maximum sustained winds were also holding steady at near 35 mph (55 kph), but the storm's forward speed had dropped from 14 mph (22 kph) to 9 mph (15 kph). Karl is centered about 900 miles (1,450 kilometers) southeast of Bermuda.