Trial date for accused cop killer Markeith Loyd moved to September 30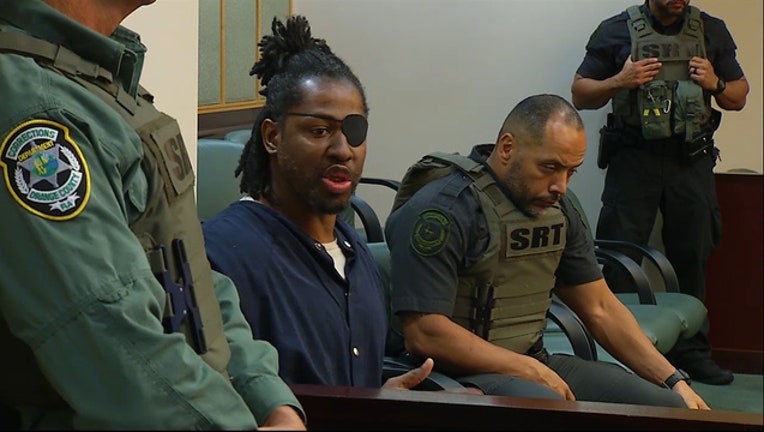 ORLANDO, Fla. (FOX 35 ORLANDO) - Accused cop killer Markeith Loyd appeared in court Tuesday where prosecutors were trying to get his trial done faster.
The judge decided to move Loyd's trial date to September 30, 2019.
Prosecutors wanted to use Marcy's Law that was passed in November. It gives victims and families more rights in are a criminal trial.
The prosecutors said that the victims' families deserve a speedy trial, and they're pushing to get this trial moving. 
Loyd is accused of murdering his pregnant ex-girlfriend Sade Dixon and later, shooting and killing Orlando Police Lieutenant Debra Clayton outside of a Walmart in 2016. 
In February when he was last in the courtroom for a hearing, Loyd interrupted proceedings with an angry outburst, complaining about prison food and saying he was framed for the crimes.