Tips to follow after a hurricane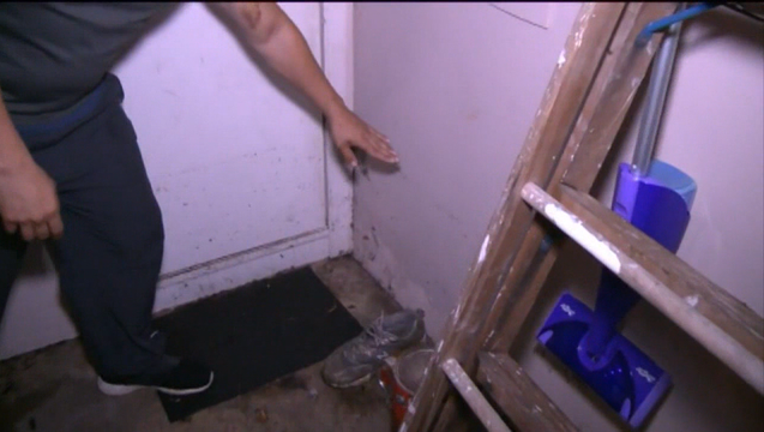 article
ATLANTA - The damage left behind by a major hurricane can be very overwhelming, especially for homeowners. Hazards in the immediate aftermath can also be life-threatening. Where do you need to start to get on the road to recovery?
Here are some tips from the American Red Cross on what to do after a hurricane:
Continue listening to a NOAA Weather Radio or the local news for the latest updates.
Stay alert for extended rainfall and subsequent flooding even after the hurricane or tropical storm has ended.
If you evacuated, return home only when officials say it is safe.
Drive only if necessary and avoid flooded roads and washed out bridges.
Keep away from loose or dangling power lines and report them immediately to the power company.
Stay out of any building that has water around it.
Inspect your home for damage. Take pictures of damage, both of the building and its contents, for insurance purposes.
Use flashlights in the dark. Do NOT use candles.
Avoid drinking or preparing food with tap water until you are sure it's not contaminated.
Check refrigerated food for spoilage. If in doubt, throw it out.
Wear protective clothing and be cautious when cleaning up to avoid injury.
Watch animals closely and keep them under your direct control.
Use the telephone only for emergency calls.
RELATED: Get the latest tropical updates at MyFOXHurricane.com
The American Red Cross also offers tips on rebuilding:
Secure double entry doors at the top and the bottom.
Strengthen existing garage doors to improve the wind resistance, particularly double- wide garage doors.
Protect windows with permanent storm shutters or one-half inch marine plywood that is pre-cut to fit your doors and windows.
Clear loose and clogged rain gutters and downspouts to prevent flooding and unnecessary pressure on the awnings.
Select trees that are not as subject to uprooting to replace damaged ones. A gardening or landscaping professional can give you excellent advice.
Identify a place to store lawn furniture, toys, gardening tools and trash cans that is away from stairs and exits to prevent them from being moved by high winds and becoming missiles.
The Red Cross suggests a professional helps with the following:
Ensure roof sheathing is properly installed.
Ensure end gables are securely fastened to the rest of the roof.
Fasten the roof to the walls with hurricane straps.
Elevate your home if it is near the coast and subject to flooding from storm surge.