Tarrant County election officials blame user error for voting problems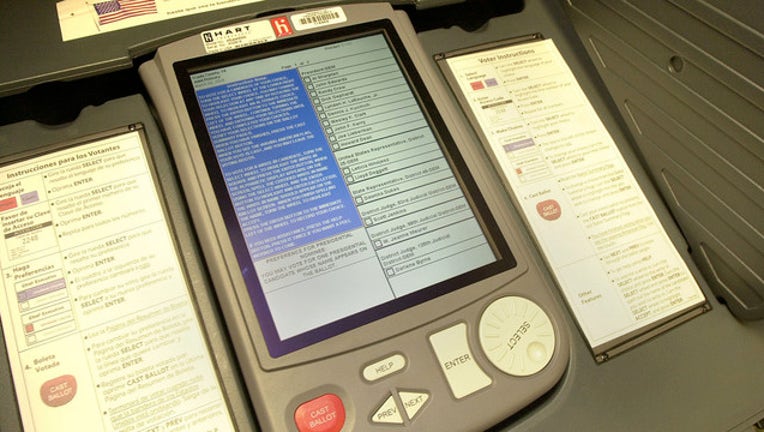 article
FORT WORTH, Texas - The Tarrant County Elections Office says it has figured out why some people are having problems with electronic voting machines appearing to change their preference for president when they vote straight ticket.
Elections Administrator Frank Phillips said his office has gotten numerous calls over the past two days from people reporting voting trouble. But after talking to them, most have no first-hand knowledge of the problem and have only read about it on social media.
"From time to time Tarrant County Elections receives these complaints," he said. "Tarrant County takes these complaints very seriously and we always call the sites and speak with the election judge to see if they have been told about this issue. If the judge can confirm that someone has brought this issue up, we then take that machine out of service until we can test it. We send a technician out to every one of these calls to test the machines. We also try to replicate the issue in our office. We have never been able to replicate the issue, either at the site or in our office. We have instructions in our electronic voting booths that explain how to use the voting equipment along with instruction on how to vote the straight-party option."
The elections official has spoken to a few people with first-hand knowledge of the problem. He said the voters did not follow directions and turned the selection wheel to try to go to the next page of the ballot. Then when they clicked the enter button, it selected a new presidential candidate.
Those people caught their mistake on the summary screen and were able to make changes before casting their vote. That's exactly how the machine should work, Phillips said.
Poll workers are now reminding voters to read the instructions carefully and check their ballot before finalizing it.
There is a training video that helps people learn how to use the machines on the Tarrant County Elections Facebook page. Voters who have problems can also ask the elections judge for help.