Suspected car thieves busted by Craigslist buyer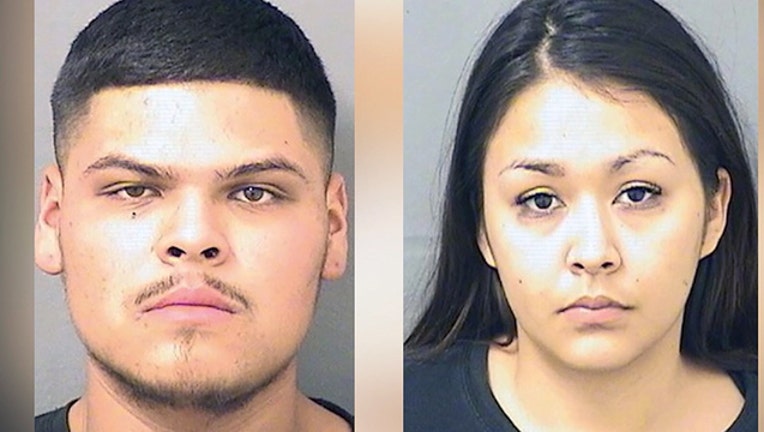 article
COCOA, Fla. (WOFL FOX 35) - Looking for cars on Craigslist, a buyer clicked, called, and uncovered a ring of car thieves, police say. And she's telling her story to the News Station.  Police say her hunch was spot on and she did the right thing.
"He had everything, the title, a copy of the insurance," the victim told us by phone.
She didn't want to appear on camera because she's afraid the suspected car thieves she has helped bust might have dangerous accomplices. The two people under arrest are Brandon Gonzalez and Delia Sanchez.
Police say they're part of a statewide network of crooks moving stolen cars.Here's how they got pinched. A few months ago, the victim and her husband were looking on Craigslist for cars. After some browsing, a Chevy Silverado was their final pick, for $13,000.  
But when they went to register the truck, they learned it had been stolen from a car dealership, their seller had furnished them with fake paperwork.The stolen truck was returned to the dealership, but they were out 13 grand.
"I was like 'I can't believe it' because it looks so real,' and I'm saying, 'Oh my god, my money,' I can't do anything because I paid cash," the victim said.
Then in November the victims returned to Craigslist, found another car, but when they called the number on the post, the same voice answered, it was the bamboozler from round one of car shopping.
The victim notified police. Officers told her set up an appointment to see the car, so she did.  Police in Delray Beach, the Palm Beach County Sheriff's Office and Cocoa police  worked together to make the arrests.
"Be careful when you're going to buy something on Craigslist," the victim said.