'This is a criminal': Suspect who pointed gun, carjacked couple shot by Bartow police officers
BARTOW, Fla. - A violent suspect who pointed a gun at police is in critical condition after he was shot by two officers on US 98 in Bartow, authorities said. He's also accused of carjacking a couple and ramming the stolen vehicle into three other cars on the major road. 
Polk County Sheriff Grady Judd and Bartow Police Chief Andy Ray held a news conference Monday evening about the officer-involved shooting. They said the suspect, identified as Joshua Lee Walker, did undergo surgery after arriving at Lakeland Regional Medical Center after he was shot twice in the torso.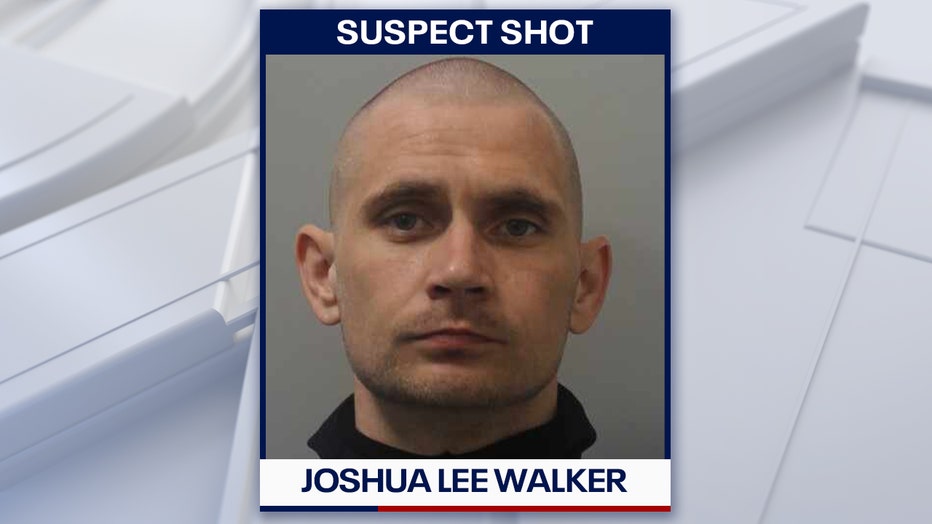 Previous booking photo for Joshua Lee Walker. Courtesy: Polk County Sheriff's Office. 
"This is one more example of how law enforcement responds to events and have absolutely no idea of the danger they are going to immediately face," Sheriff Judd said. 
READ: Grady Judd: Father arrested in 'horrific' murder of 16-year-old son in Polk County
What ended with shots fired by police started off as conflict between the suspect and his mother earlier in the day in Highlands City. Sheriff Judd said Walker was trying to leave the area in his mother's car to avoid outstanding warrants against him, but his mother refused to give him the car. 
That's when the Polk County sheriff said the suspect took out a 9mm gun and threatened suicide by cop to his mother before taking off. Officials said the mother didn't call the sheriff's office at the time to avoid the conflict. 
After that, the suspect went to a nearby liquor store and carjacked a vehicle with a woman who was sitting inside, investigators said. 
According to the sheriff, the woman jumped out of the vehicle when Walker pointed the gun. The woman's husband, who went inside the liquor store came out and told him to take the car and leave. The couple was not injured.
MORE: Deadly shooting at Playhouse Gentleman's Club in Tampa, deputies say
The suspect took off in the stolen vehicle and headed southbound on US 98, according to PCSO officials. Eventually, he rammed into two vehicles before curving into the northbound lanes and hitting another vehicle with two passengers inside, deputies said. 
Sheriff Judd said Walker tried to carjack two more vehicles, but they were able to drive away from him and refused to stop. 
Bartow Police Chief Ray said that's when officers received a call about a disturbance involving a man with a gun just before 4 p.m. He said two officers arrived at the scene and one of them immediately started confronting the suspect. 
The suspect began taking off, but after taking a couple of steps, Walker turned around and pointed the gun at the officer, according to the Bartow police chief. 
Authorities said that's when both officers fired shots at the suspect. They began rendering medical aid to the suspect while they waited for first responders to get to the scene. 
READ: Arrest made in Plant City hit-and-run crash, suspect facing multiple charges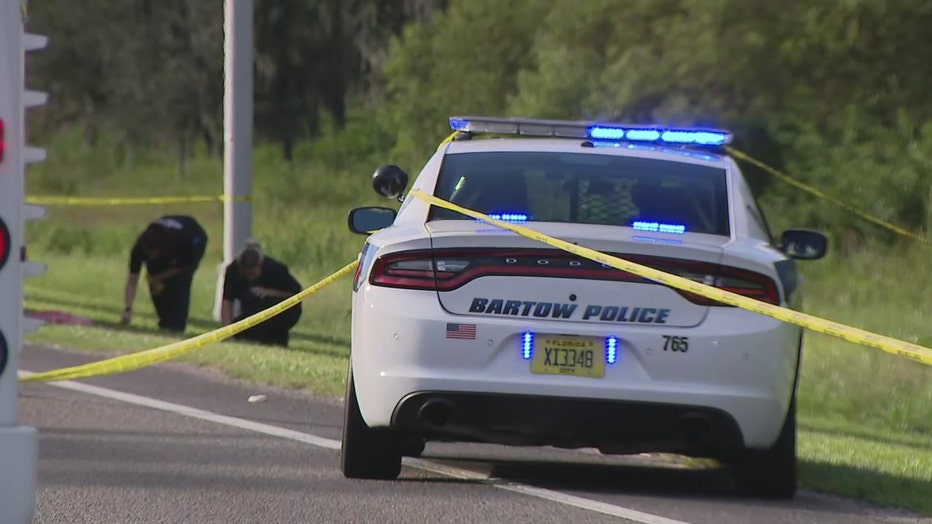 Sheriff Judd commended the officers and their actions during the incident, saying they protected the community. 
"It was his choice," Sheriff Judd said of the suspect. "His choice to threaten his mom, his choice to carjack, his choice to point the gun at the police officers. His choice was for the police officers to shoot him."
Authorities said Walker has an extensive criminal history and has been in prison on two separate occasions. Chief Ray said the two officers who were involved in the shooting were not injured and are now placed on administrative leave. There were minor injuries reported from those involved in crashes with Walker, according to PCSO. 
"He learned you don't try that in a small town," Sheriff Judd said. "You don't try that in Polk County. You don't try that in Bartow or you're going to get shot."
The Polk sheriff and the Officer Involved Deadly Incident Task Force with the 10th Judicial Circuit will be handling the investigation into the officer-involved shooting.