Study: Facebook will pay people to track phone usage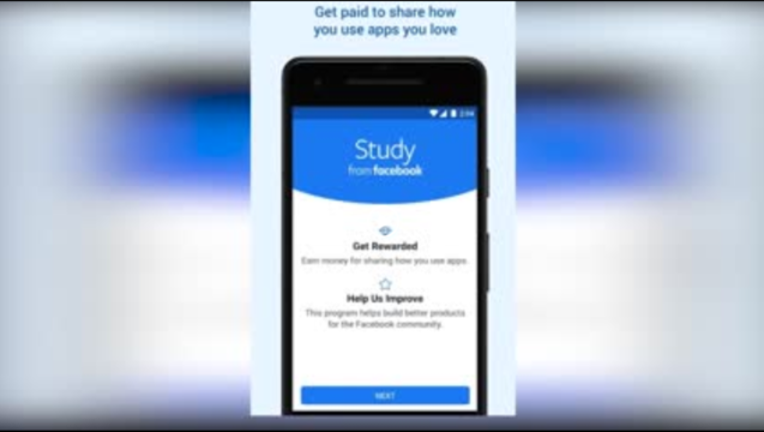 article
LOS ANGELES (FOX 11) - Facebook wants to pay you to track your phone activity.
The tech giant is launching a new program that will pay people who give the company access to track their information.
According to a blog post, they're interested in the apps you've downloaded, how often you use them and even which device you're using the most.  
Facebook says its new 'Study from Facebook' app will collect the data so the company can improve its own products.
The new app will collect information regarding the following:
1) The apps installed on participants' phones. Study will take note of all the apps a user has on his phone, regardless if they're being used or not.
2) The amount of time participants spend using apps. The Study app will keep track of the amount of time a user spends on certain apps. 
3) Country, device and network type. Although the Study app will only be released to the U.S. and India at first, it will soon be rolled out to more countries. The app will record the user's country, the device brand and model, and the type of network he/she uses.
4) App activity names, which can show the names of app features a participant is using. Study will also take note of the certain activity a user does with a certain app. This will probably look like "uploading a photo" with the "Instagram" app, for example
Privacy experts are raising a big red flag saying they're concerned users will still not know exactly what information they are sending to facebook.
No word yet on how much users will be paid.
This story was reported on from Los Angeles.