SpaceX pushes next Starlink launch to Monday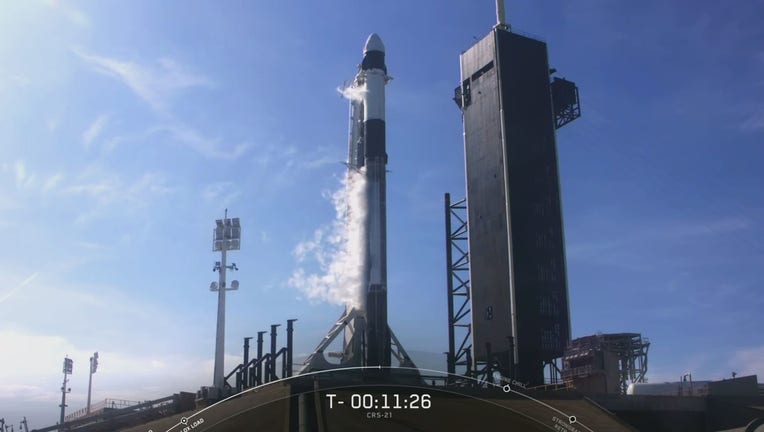 CAPE CANAVERAL, Fla. - SpaceX is now targeting Monday for its next launch of Starlink satellites. 
The space company had been planning on a Sunday morning launch but had to reschedule due to recovery weather conditions.
According to the Kennedy Space Center, a Falcon 9 launch of 46 Starlink satellites to low Earth orbit from Space Launch Complex (SLC-40) at Cape Canaveral Space Force Station in Florida. The instantaneous launch window is at 9:44 a.m. EST.  We will stream the launch live on FOX35Orlando.com.
The first stage booster supporting this mission previously launched Crew Demo-2, ANASIS-II, CRS-21, Transporter-1, Transporter-3, and five Starlink missions. Following stage separation, SpaceX will land Falcon 9's first stage on the A Shortfall of Gravitas droneship, which will be stationed in the Atlantic Ocean. This is the fourth flight for both fairing halves supporting this mission.
The goal of Starlink is to create a network that will help provide internet services to those who are not yet connected and to provide reliable and affordable internet across the globe.
Watch the launch when it happens by downloading the FOX 35 News App. 
Click here for the latest Central Florida news, Florida stories and local headlines.