SpaceX launch scrubbed for a third time as severe weather rolls through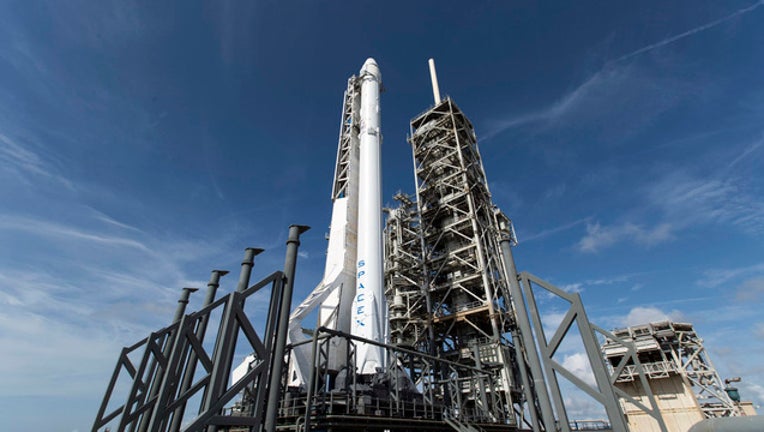 article
CAPE CANAVERAL, Fla. (FOX 35 WOFL) - SpaceX has scrubbed their third attempt to launch the next-generation of GPS satellites into space.
The SpaceX Falcon 9 rocket is expected to launch a new next-generation GPS satellite into space. The launch was originally planned for Tuesday morning, but was scrubbed because of a sensor reading issue. SpaceX tried again on Wednesday, but it was scrubbed for the same sensor issue. The company then decided to try the launch on Thursday morning, but weather forced them to scrub the launch.
SpaceX says despite the scrubbed launch, the Falcon 9 vehicle and payload is in good health.
READ MORE: STRONG TO SEVERE STORMS MOVE THROUGH CENTRAL FLORID ON THURSDAY
Vice President Mike Pence was in attendance for Tuesday's expected launch. While there, he announced that President Trump has given the green light for a U.S. Space Command to oversee all military operations in space.
The Vice President says that the Space Command will be good for the Space Coast. He stated that "this is a positive development for efficiency and resiliency and sustainability in national security assets in space regardless of whether or not we get to a space force."
This launch is the first of 32 planned GPS satellites that will be launched into space to replace old ones currently in orbit. Officials say the new satellites are designed to be more accurate, secure and versatile.