Space station launches back in Virginia, 2 years after blast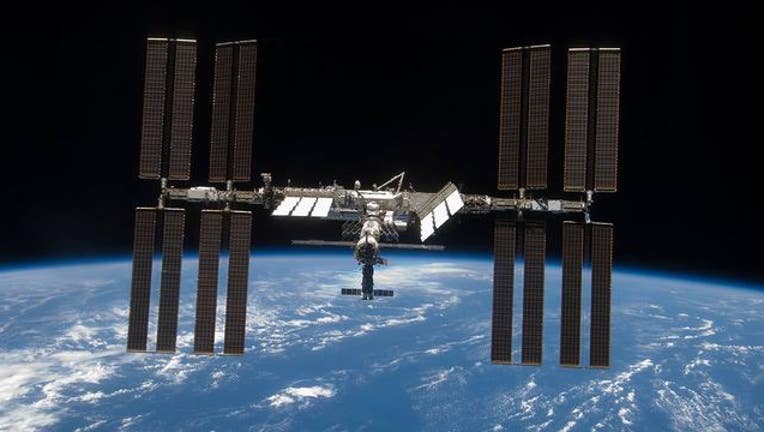 article
NORFOLK, Va. (AP) - Two years after a launch explosion, the space company Orbital ATK is returning to Virginia to send a load of supplies to the International Space Station.
A planned nighttime launch this weekend from Wallops Island on Virginia's Eastern Shore will be visible along parts of the coast if the skies are clear. Liftoff is scheduled for 8:03 p.m. Sunday.
The mission seeks to put the state-owned launch pad back into business. It's been idle since the 2014 rocket explosion that caused about $15 million in damage.
The Virginia Commercial Space Flight Authority owns and operates the Mid-Atlantic Regional Spaceport on an island that NASA uses to launch small research rockets. Most of those launches are suborbital, and they've continued.
Orbital and SpaceX are the two private companies that NASA has hired to keep the space station stocked. As Orbital returns to the repaired launch pad, some industry observers are still waiting to see if the private company model will succeed in the long run.
"Unless Congress is willing to spend a lot more money on NASA, this is what we have to work with," said Marco Caceras, senior analyst and director of space studies at the think tank Teal Group.
SpaceX and Boeing are supposed to start ferrying astronauts to the space station in the next year or two. In the meantime, the United States is relying on Russia to get astronauts there.
NASA began investing in private companies for space station missions after President George W. Bush announced the space shuttle would retire (the last flight was in 2011). The agency needed to refocus its efforts on bigger missions, such as sending humans to Mars, so it turned to private industry.
The agency spent nearly $800 million to help SpaceX and Orbital develop launch systems, less than half of each project's cost. Now it is paying the two companies billions to ship cargo to the space station.
Since 2012, Space X and Orbital have shipped food, equipment and scientific experiments on 12 successful missions. Two have failed.
Orbital lost its rocket and NASA cargo shortly after liftoff from Wallops on Oct. 28, 2014. A liquid oxygen turbo pump caught fire in a decades-old Russian engine, according to a NASA investigation.
Since then, Orbital has fulfilled its contract by launching from Cape Canaveral using another company's rocket.
"Orbital ATK has conducted two resupply missions using our Cygnus spacecraft aboard an Atlas V (rocket) in December 2015 and March 2016 in order to continue to support NASA space station operations while we worked to put Antares back into service," said Orbital spokeswoman Trina Helquist.
For Sunday's planned launch at Wallops, Orbital will use a newer engine, also Russian built, on its Antares rocket.
On June 28, 2015, a SpaceX rocket with cargo for the space station broke up about two minutes after liftoff from Cape Canaveral. Investigators blamed a failed strut assembly on the rocket's upper stage. The problem has since been fixed.
___
Associated Press staff writer Steve McMillan contributed to this report.