Showers and storms kick off Friday in Central Florida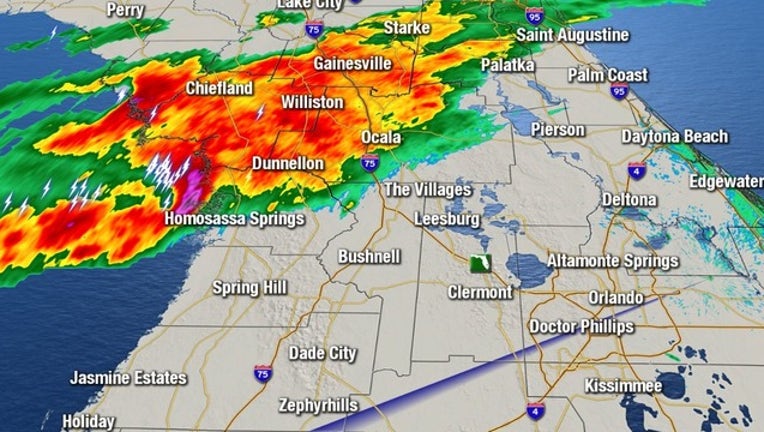 ORLANDO, Fla. (FOX 35 ORLANDO) - A cool front working its way through Florida will bring showers and storms to Central Florida on Friday.
"This means rain chances will be in play between 8:00 a.m. and 2:00 p.m. with the highest coverage before noon at 50%," said Fox 35 meteorologist Jayme King.
By mid-afternoon, the sun should be out again with highs near 83. Expect strong wind gusts.
On Friday night, temperatures dip to lows near 62.
As for the weekend, lots of sunshine with highs ranging from 85 to 90. Enjoy!
Be sure to download the new and improved Fox 35 weather app to get the latest weather information in your area.