Sheriff may add 'In God We Trust' to patrol cars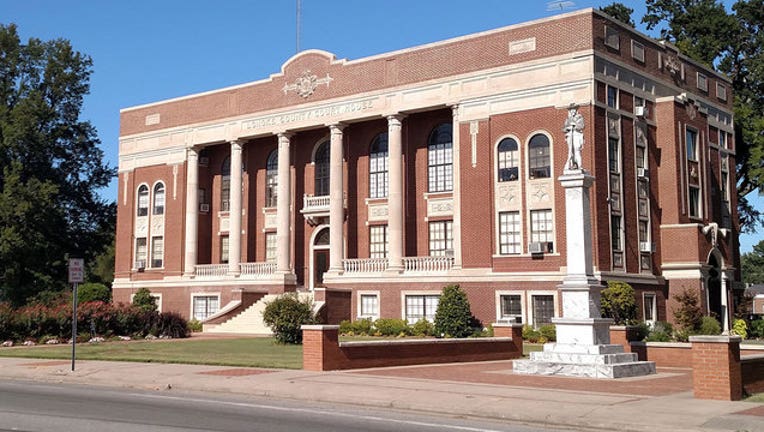 article
LONOKE COUNTY, Ark. (WOFL FOX 35) - A sheriff in one Arkansas county has reignited the debate over of whether the government is in the business of endorsing religion or simply showing solidarity and support for the men and women in law enforcement.
Lonoke County Sheriff John Staley says his agency might be adding "In God We Trust" on the back of their patrol cars, KATV TV is reporting. Sheriff Staley told the Little Rock television station that his intent is to "build morale" and that his deputies are "trusting in a higher power" for protection.
The move follows a similar actions by dozens of other police agencies elsewhere in the country as a response to recent attacks on law enforcement personnel.
"Many other Sheriff's are doing this and I support this but I would like to know who would like to see 'In God we trust' put on our patrol vehicles?" Sheriff Staley asked residents of the county in a recent Facebook post.  He added that the decals would be donated and no taxpayer dollars would be used.
The National Law Enforcement Officers Memorial Fund says more than 900,000 law enforcement officers put their lives on the line for the safety and protection of others, but that shooting deaths of officers from January through September of this year were actually down 13 percent compared to the same period last year.
Other law enforcement agencies have cited different reasons for adding the phrase to their vehicles. Mark Nichols, the sheriff of Randolph County, Missouri, told the Associated Press earlier this year that he had it added to his department's fleet in July out of a sense of patriotism.
"It's our nation's motto and we want to be patriotic toward our country," Nichols said.
He said the Missouri Sheriff's Association previously voted to support adding "In God We Trust" to sheriff's vehicles across the state.
Of the dozens of complaints about the decals lodged in recent months by the Wisconsin-based Freedom From Religion Foundation, about half were sent to law enforcement agencies in Missouri. Departments in Arkansas, Florida, Kentucky, Virginia and elsewhere also received complaints from the foundation, which says it will consider suing but acknowledges it can be difficult finding a plaintiff willing to be publicly identified as challenging the use of the phrase.

Some information taken the Associated Press.