'She thinks we're just fishing': Viral video of father-daughter Florida fishing trip reminds us to pause
Tears of joy flowed down 9-year-old Ali Brewster's face when she snagged the big one with her pops over spring break.
Millions worldwide are now wiping similar tears from their cheeks because of a fishing adventure that will last a lifetime.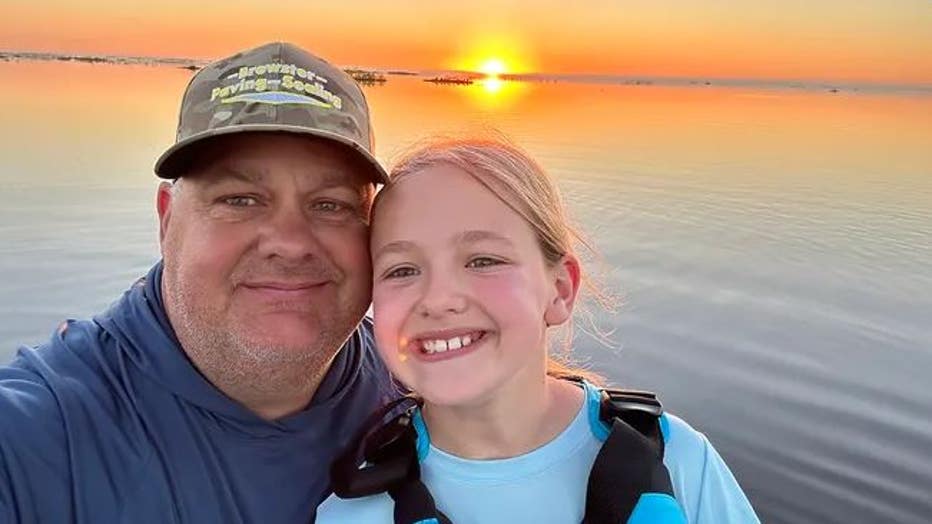 Matt Brewster has been traveling to Florida from his home in Maryville, Tennessee, to bass fish for a few years. Every time he packs up his tackle box, Ali patiently waits by his side, begging for the opportunity to tag along.
"I told her, you know, there's a little more to it than just going out fishing," he said. "I said, 'As soon as you learn how to use a baitcaster, I'll take you.'"
For months, Ali would spend her free time on a pile of rocks in the backyard, slinging her rod and reel. 
Her dad said she learned quickly how to handle herself on the water. Eventually, she washed away all his excuses for not taking her on his fishing trip.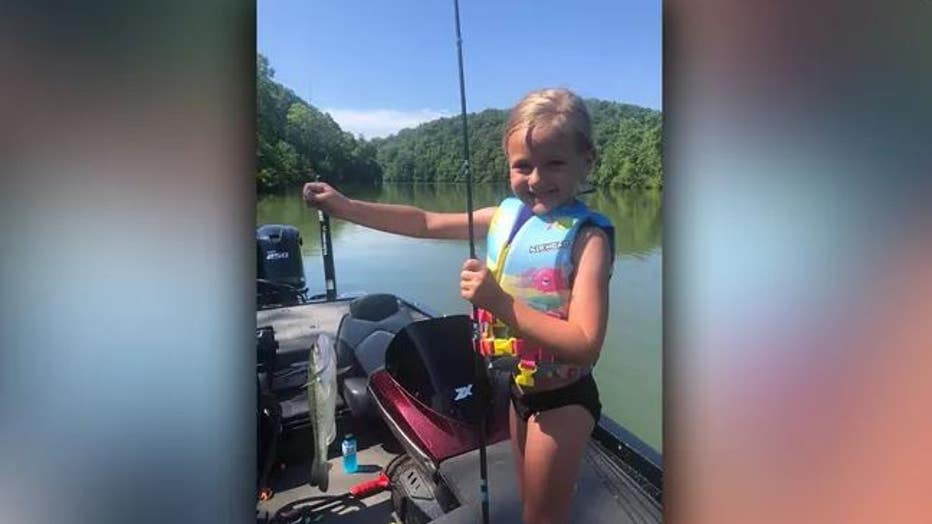 "I was always worried about taking her that far away from home," Matt Brewster said. "This time, I told her, I said, 'Hey, you're big enough. I'm going to take you.' And I was still scared."
What unfolded over her week of bonding on the water with her dad would be the most memorable experience the two could ever ask for.
"Probably the best fishing trip I've ever been on in my life," he said. "Halfway through the trip, she said, 'Daddy, I think we have grown so much on this trip.'"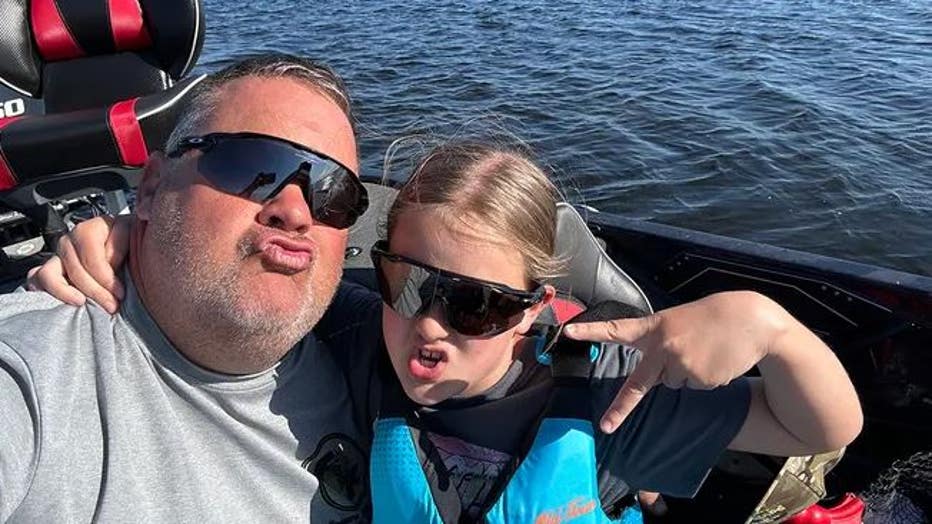 On March 11, the father-daughter duo spent the day on Headwaters Lake, a 10,000-acre manmade lake in Fellsmere, Florida – one of the best fisheries in the country right now, according to Matt Brewster. 
He tried to convince his four other children to join them or go to the beach, but they didn't bite.
"So me and her took off for a week, and we went down and had a blast," he said.
The biggest fish Ali caught that day was a 5.42-pound largemouth bass. Over the next few days, she lured in three more bass, weighing more than 5 pounds. Twelve more, weighing more than 4 pounds, would soon follow.
"She had caught a smaller one that morning, and she's got some smaller ones here in Tennessee, but that was her biggest to date," Matt Brewster said. "A lot of memories were made."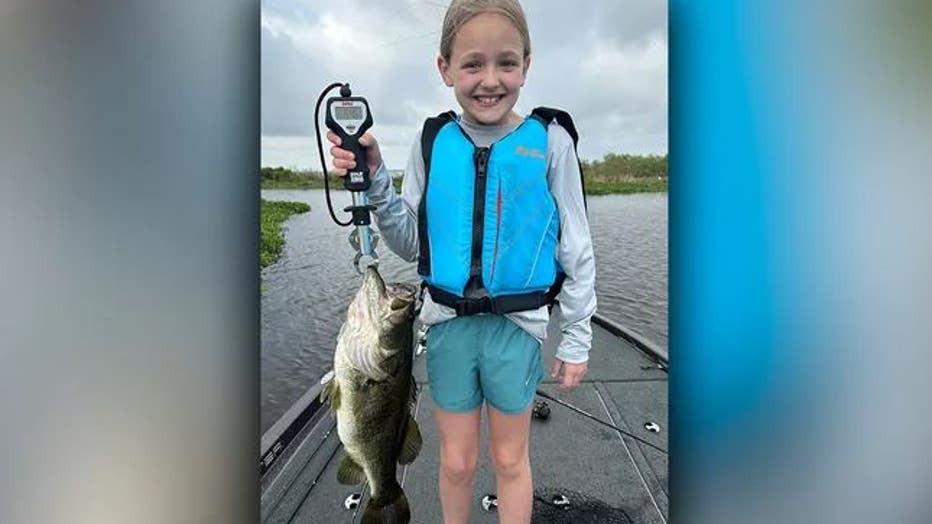 Little to Ali's knowledge, her father wanted to remember the trip and recorded her first adventure on the lake. The video he later shared on TikTok and other social media would rack up nearly 150 million views.  
"She thinks we're just fishing," Brewster wrote in the post.
Since then, Ali has become a local celebrity with followers worldwide. Some reflect on the time they shared with their father while fishing. Others were flooded with emotions, uniting in similarities of the confident people they are today because of their father.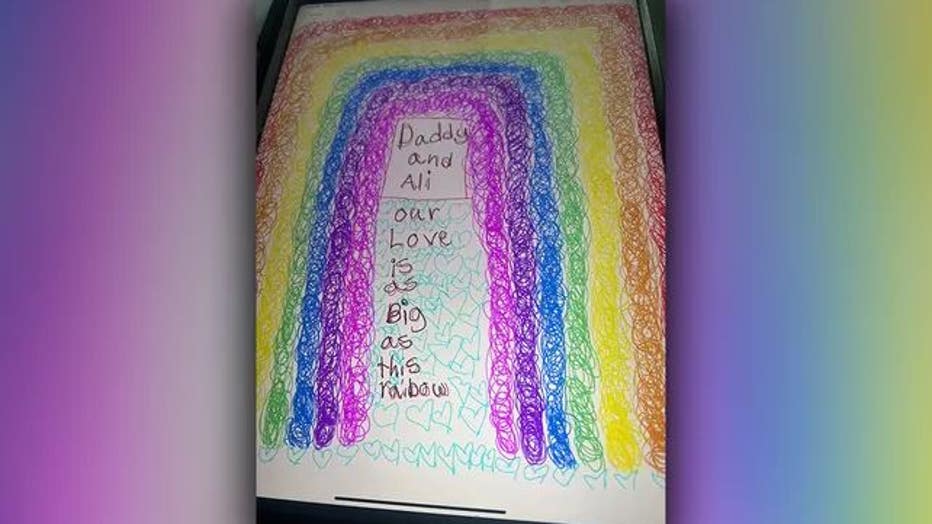 For some, the viral video illustrates how a father can show his daughter that she can do anything if she sets her mind to it.
"She's still just a kid that wants to play with her toys, but she really wants to go bass fishing," Matt Brewster said. "We're planning more trips, and we're going to start turkey hunting this year. So she's really outdoors. She loves to do anything that daddy does."
For Ali's father, the biggest lesson was remembering to take time away from all the busy things in life and spend it with loved ones.
"Teach kids," he said. "Kids are our future and not a lot of kids are on the water these days. It needs to be pushed and promoted more."