2 surfers bitten by sharks at Central Florida beaches within 24 hours: 'I pushed my luck a little bit too far'
FLORIDA - CONTENT WARNING: The following story contains graphic images of a shark bite that might be disturbing to some viewers. 
Two surfers in Central Florida were bitten by a shark in under 24 hours this week.
Bill Eveland was surfing Monday afternoon in Satellite Beach with his friends when he noticed pods of mullet nearby. One of his friends decided to head back to shore, but Eveland went in for one last set.
"When I came up from the wave is when the shark kind of hit a glancing blow to my lower right back, and I knew I'd been hit," Eveland said. "I glanced to the right and I could see the back end of the shark coming off, like where my board [was] and enter back into the water."
Caught in the middle of a feeding frenzy, he waited safely on his board before making his way back. His shark encounter cost him a trip to urgent care and 25 stitches.
While he doesn't regret his decision, he has learned his lesson.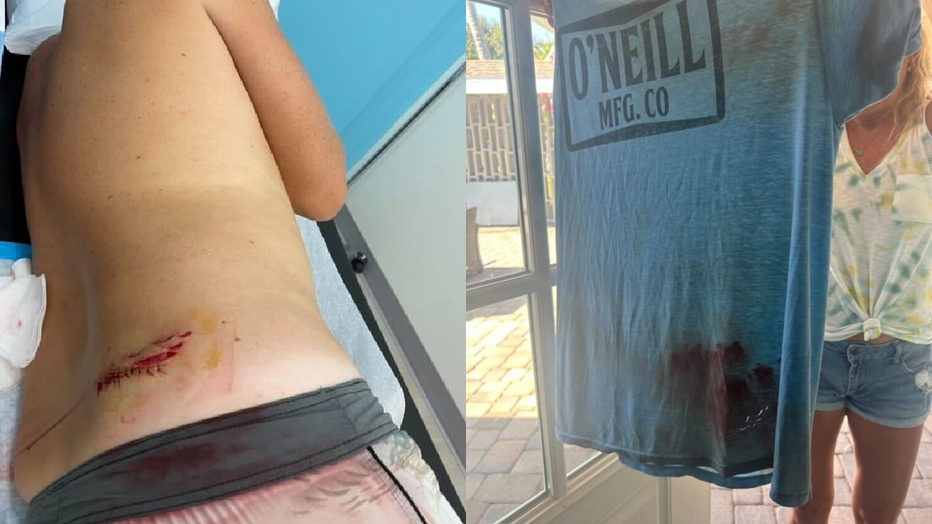 "I pushed my luck a little bit too far. I probably shouldn't have paddled out. I should've paddled in after that last wave. And now I learned from that, you know, chalk it up to a learning experience and a cool story," Eveland said.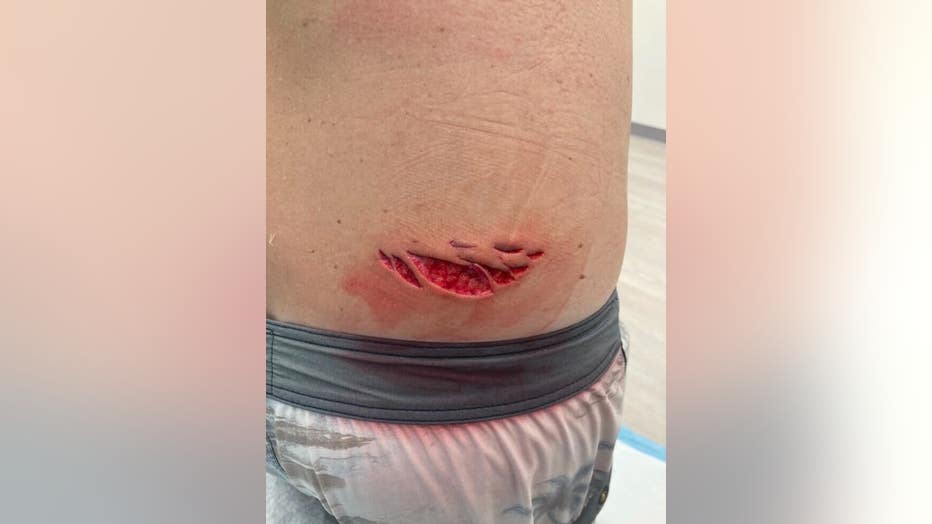 On Tuesday morning, another surfer miles north in New Smyrna Beach came face to face with a shark.
Volusia County Beach Safety said the 38-year-old South Carolina man had jumped off a wave near the jetty and encountered a shark underwater which bit his face. He suffered non-life-threatening injuries. 
Gavin Naylor, director of the University of Florida's Program for Shark Research, said what happened to the surfer is unusual.
"A bite on the face is really rotten luck, and I feel bad for the guy," he said. "If he landed on it, then the shark probably felt sort of violated, turned round and responded and bit him on the face."
With surfers hoping to take advantage of the high surf brought on by Hurricane Lee this week, Eveland has one piece of advice.
"When those mullet pods are coming down the beach, your best bet is to get out and wait for them to pass, and then you can get back out and get some more waves," he said.