Self-driving buses could be the future of Downtown Orlando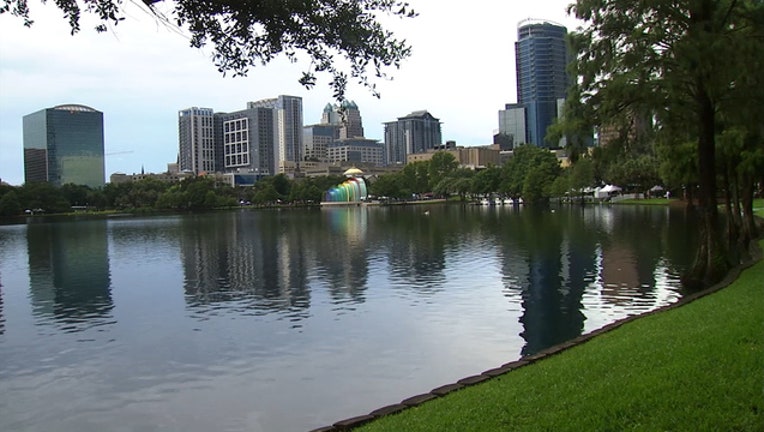 ORLANDO, Fla. (FOX 35 ORLANDO) - Driverless buses could be rolling down the streets of Downtown Orlando sooner than many would think, but not everyone is comfortable with the idea.
"What if it starts speeding, or what if it doesn't stop?" said Shonda Wilson, Lymmo rider.
"What if it doesn't stop where I need to get off at?" said Shawn Wilson, Lymmo rider.
Valid concerns when you're talking about self-driving buses. 
Orlando has been designated by the Federal Government as a testing ground for autonomous vehicles, so Lynx, Metroplan and the City of Orlando are looking to implement the technology into the Downtown Lymmo service.
One of the reasons the Lymmo route was selected for this project is because most of the route is in a designated protected lane.
"Because it's in a low-volume, low-speed environment it's a good opportunity to try out an autonomous shuttle or autonomous bus," said Billy Hattaway, City of Orlando transportation director.
"I think that first and foremost, that's gonna be the primary concern - is to make sure that the buses will be safe in the face of lots of pedestrians being downtown," said Ben Newman, someone who works downtown.
Consultants being paid $300,000 to study just that.
"We want to make sure that when this is deployed, that it's obviously safe and effective in terms of getting people around downtown," Hattaway said.
But why? Orlando's transportation director says it's about changing with the times.
"We can't just wait around until it's too late, we've gotta get out in front of it as best we can," Hattaway said.
A consultant has been hired. 
The study should take about a year, but self-driving buses on the streets are not expected for another five to 10 years.