Search continues for Dulce Maria Alavez 2 months after disappearance
BRIDGETON, N.J. - Law enforcement officials from various agencies continue their search for a 5-year-old girl who they say was abducted from a Cumberland County park in mid-September.
Dulce Maria Alavez vanished from Bridgeton City Park on Sept. 16. after playing on the swings with her 3-year-old brother.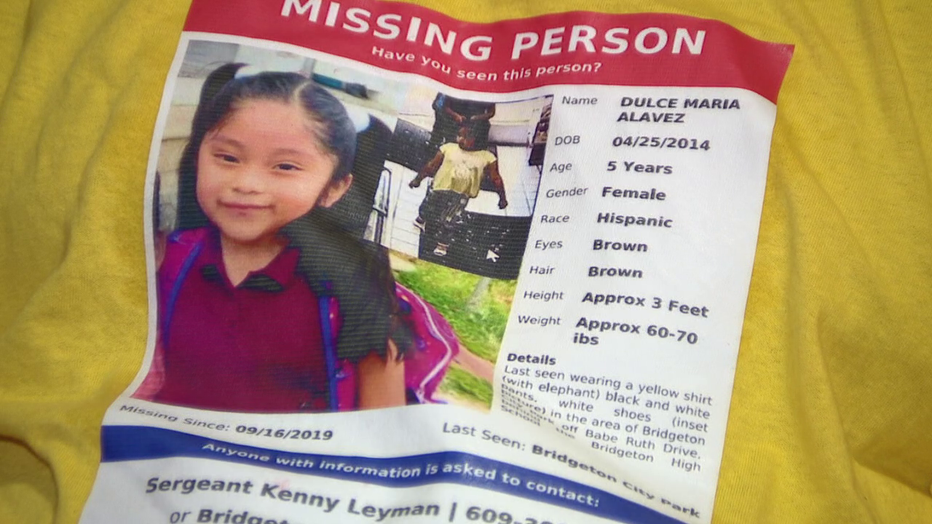 "We know nothing about my daughter," said her mother, Noema Alevez Perez. "There's still no clues about her."
The children's mother was sitting in her car 30 yards away with an 8-year-old relative. The 3-year-old returned to the car without Alavez.
Investigators say Alavez was lured into the back seat of a red van by a male suspect who has been described as 5-foot-6 to 5-foot-8, with a thin build and acne on his face. He was wearing orange sneakers, red pants and a black shirt at the time of the reported abduction.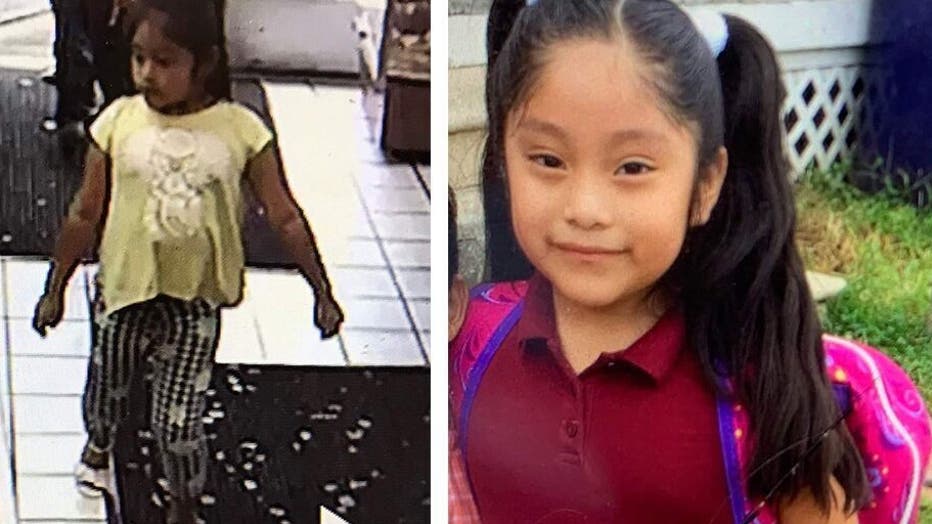 Dulce Maria Alavez, 5, vanished from Bridgeton City Park on Sept. 16.
---
RELATED COVERAGE:
---
The mystery of where her daughter could be keeps the nineteen-year-old mother up at night. She shares what she misses most: "Almost every day she would tell me she loves me."
It's been 61 days since Dulce could hug her mom.
"We are not going to stop looking for her until we find her."
Saturday night neighbors gathered for a prayer vigil around a circle of candles and princess balloons. Family members held up posters with her picture. Her face can also be seen on the FBI's Most Wanted Missing Persons list.
Officials have exercised different strategies to find her including helicopter searches, volunteer searches, media specialist, a dive team, sonar and teams of dogs searching.
Perez says Dulce's brother asks about her often: "It's hard to explain to him because I don't think he understands."
Police still want to identify the man in the sketch who was spotted in the park the day Dulce disappeared. They believe he could have information about the case. Dulce's mother begs him to contact police.
"He has to step forward so we can find my daughter as soon as possible," said Perez. "Because 2 months is really a long time without her."
Police described Alavez as 3-foot-5 with a medium build and dark-colored hair. She was last seen wearing a yellow shirt, black and white checkered pants with a floral design and white sandals.
Investigators say there is still a fifty-two-thousand-dollar reward for information leading to Dulce. They  want to remind any potential witnesses that authorities are not concerned with immigration status and are focused on information surrounding Dulce's disappearance. Her family is requesting help from dive and canine teams to continue the search.
Anyone with information is urged to contact the Bridgeton City Police Department at 856-451-0033.
The Associated Press contributed to this report.