Sanford Mardi Gras Street Party returns to Historic Downtown Sanford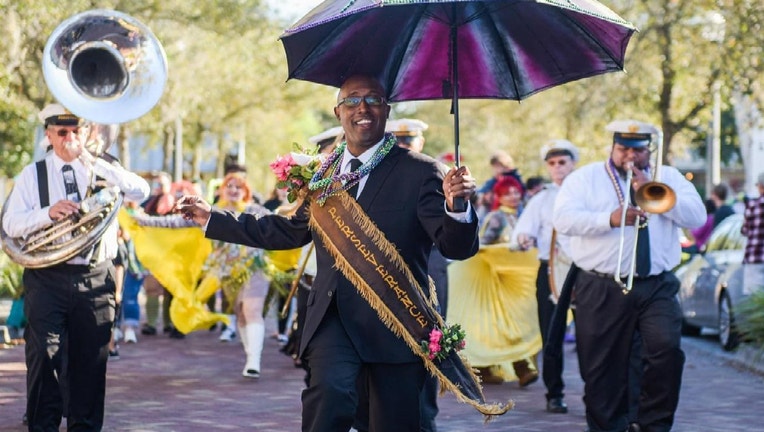 article
SANFORD, Fla. - While the official date for Mardi Gras 2023 is Feb. 21, Sanford is getting a jump-start on the celebrations. Historic Downtown Sanford is bringing the Big Easy to Central Florida with the ninth annual Mardi Gras Street Party.  
On Saturday, Feb. 18, from 4 to 9 p.m., guests can enjoy great food, music, and fun to benefit Meals on Wheels. 
The festival, hosted by The West End Trading Co. and Historic Downtown Sanford, will take place in the "Famous L" and feature food trucks, live music, craft beer, cocktails, and more.  The "Famous L" is located on Palmetto Avenue from 1st St to 2nd St, and 2nd St between Palmetto Ave and Sanford Ave.
Festival goers will also enjoy live jazz courtesy of Kid Dutch Perseverance Brass Band and The Smoking Jackets.
A parade starts on 6th Street and Sanford Avenue where guests can start gathering at 3:30 p.m. When the clock strikes 4 p.m., attendees will sashay their way down Sanford Avenue to "The Famous L" between West End Trading Co. and Celery City Craft where the party continues.
"The Mardi Gras Street Party is one of our favorite Sanford events, and we're so excited to celebrate with everyone again!" said Paul Williams, owner of The West End Trading Co. "It's a great way for the community to support Meals on Wheels and enjoy local vendors, live music, and delicious food and drink."
In the past eight years, the Mardi Gras Street Party has raised thousands of dollars for Meals on Wheels, which has been providing home-delivered meals and transportation services to the seniors of Seminole County since 1973.