Residents displaced after apartment complex fire
ORLANDO, Fla. - Firefighters say they had to evacuate several residents at the Commodore Place Condominiums after a fire broke out this afternoon. 
Rescuers say the blaze destroyed an apartment, where an 11-year-old boy was home alone.  The boy was able to get out of the apartment safely; however, two other neighbors in another unit were trapped, so rescuers pulled off the burglar bars from a window and they climbed out of the first-floor window.
Firefighters say an electrical malfunction in the condo caused the fire that destroyed the boy's unit located on the first floor.
"I was extremely scared," said Jermari, with ash still on his face.  
He was home alone doing chores, when he realized something was wrong.
"I was about to pass out in there. The heat was going threw my nose."  
He noticed the heat coming from his bedroom. According to rescuers, a faulty outlet that the lamp was plugged into, caused the fire. Jermari said he had just mopped the kitchen floor, so when he decided to run outside to safety, he slipped.
"I slipped, I went back and I crawled my way out."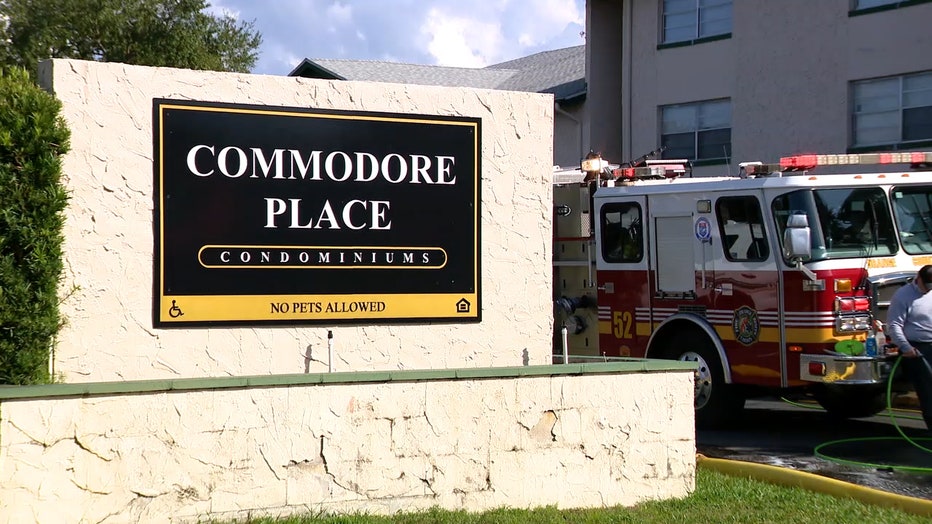 He crawled through the thick black smoke, as flames engulfed his home. Jermari said his mother was at work, when the fire erupted.  He was so concerned about her, he knew he had to get out alive. 
"My dad passed away, so my mom don't want to loose another person."
The manager said four other units were damaged with water and smoke. 
"Too scary, then once I found out it was right under me...I heard something pop, crackling and it just started filling with smoke," said Joanne Gillard, who lives right above Jermari's unit. 
Despite the thick black smoke, the elementary school student was able to find his way out and escape the fire. 
"I don't know how to explain it," he said with a big smile. "God helped me. He saved me."
The American Red Cross is helping Jermari and his family. However, he says many of their items were destroyed in the fire.